Reminder that there is no school March 13th - 17th for all students! Enjoy your Spring Break!

This week is the final week for our Penny Wars! Bring all your loose change. Pennies go in your team's bucket. Silver and dollars go in your opposing team's bucket to cancel out their points. Teachers will be joining in this week! All proceeds go to MonDak Animal Rescue. Thank you Student Council for hosting this awesome fundraiser!
Our WMS choir students sure make us PROUD! Congratulations on a job well done at this year's Choir Extravaganza. Featured here are some of our talented students performing Hamilton Heights under the direction of Mrs. Lloyd.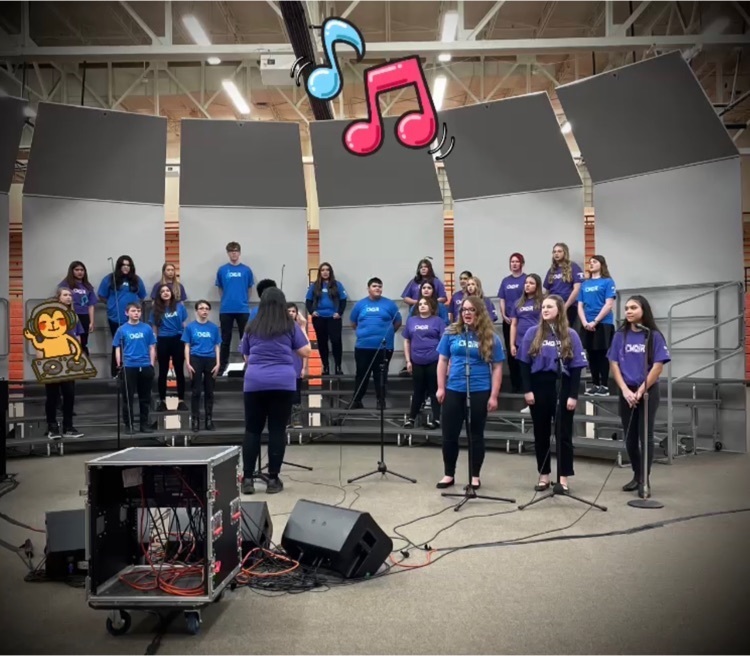 Students have chosen Mr. Heser, our band instructor, as February's Teacher of the Month! Mr. Heser is kind, caring, and funny. He works very hard to make sure struggling students understand the music and doesn't leave anyone behind. Congratulations Mr. Heser!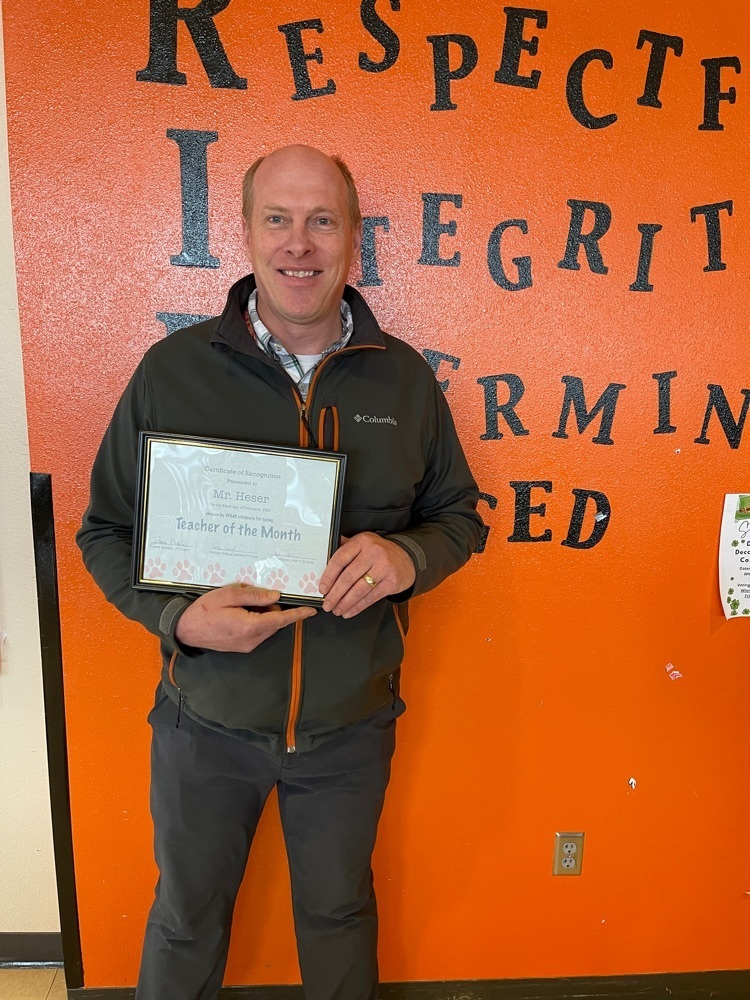 Congratulations to Mrs. Pugliese for being February's Tireless Teacher! Mrs. Pugliese teaches 7th grade Language Arts, is the Student Council Advisor, is on the PLC Coalition, and is a team leader among her many other contributions. She is a consistent teacher who cares about her students. She has high expectations and is greatly respected by students and colleagues alike. WMS is lucky to have you!
The 7th grade Coyote Basketball team are playing in their final season tournament at the Phil Jackson Field House. Number 23 makes an open 3 point shot against the Sidney Eagles.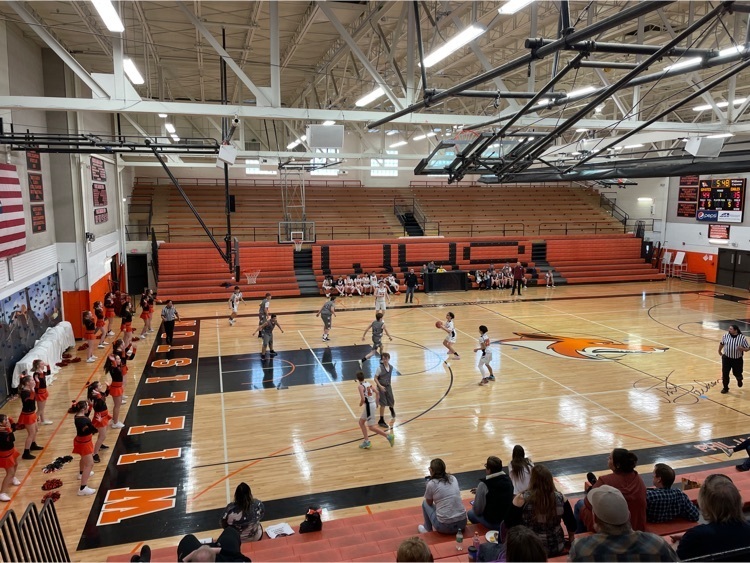 Life Skills class, taught by Mrs. Willardson, made Valentine-themed pancakes this week. They made the batter, each made their own heart, and practiced flipping the pancakes. What a delicious and festive lesson!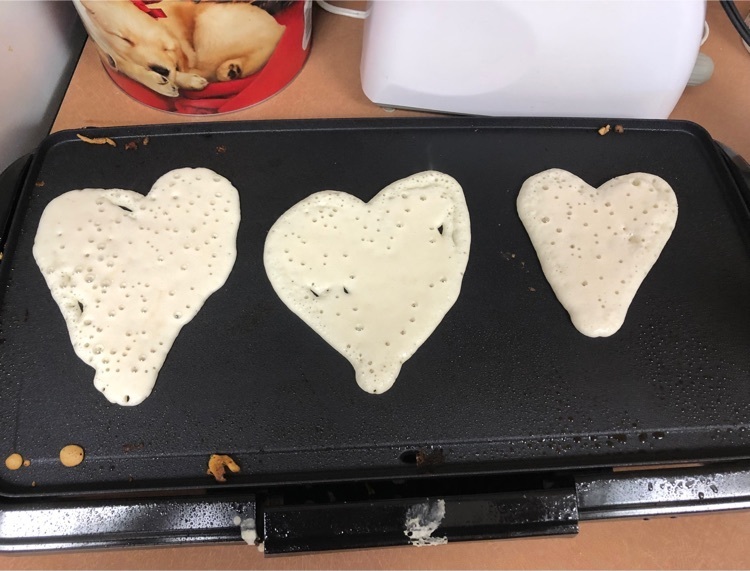 Mrs. Rooke brought her choirs to visit WMS students today. Thank you for taking the time to showcase some of the musical options our students will have in high school!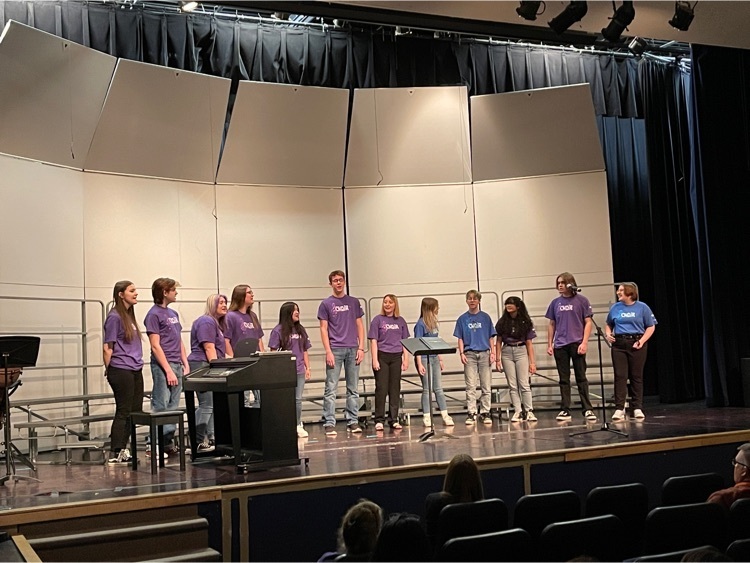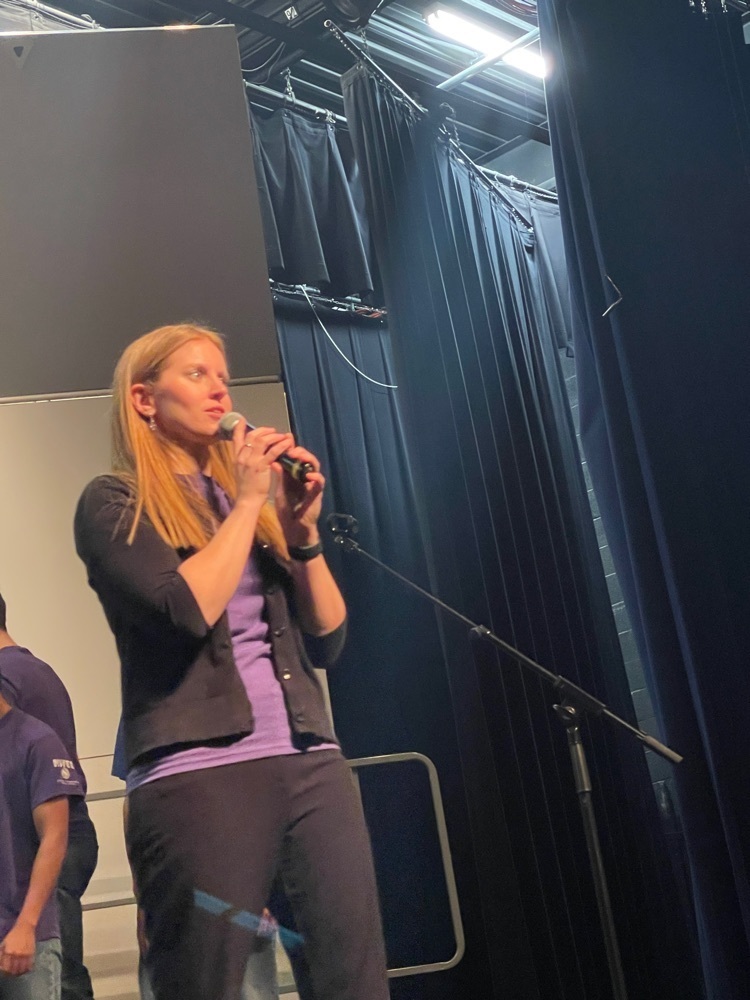 Schools today face many challenges, not the least of which is communication. Ensuring accurate, timely and trustworthy communications with key stakeholders is integral to supporting student success. Because it is so important, Williston Basin School District #7 is administering the SCoPE Surveys, three surveys dedicated to evaluating the effectiveness of our communication with Faculty and Staff, Parents and Families, and the School Districts we serve. Please take a moment to complete this survey by February 16th:
https://survey.k12insight.com/r/xocLb1

Feb. 6-10 is National School Counseling Week! We want to say THANK YOU to all of our School Counselors for all they do to help our student succeed!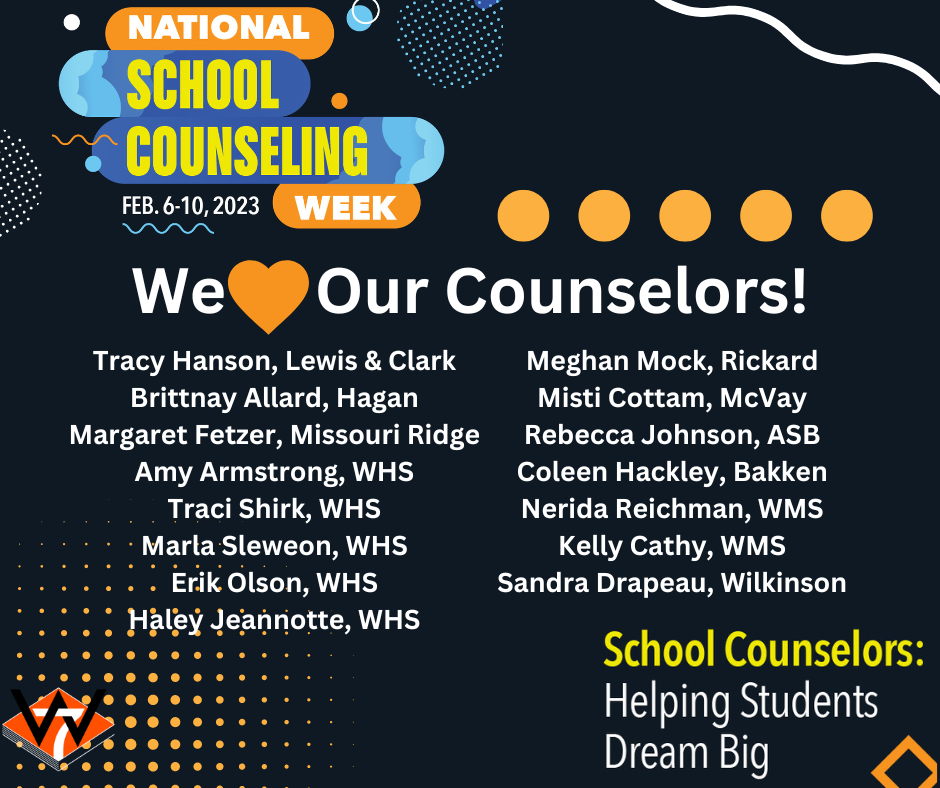 A couple classes got together to celebrate the 100th Day of School with 100 things we love about ourselves!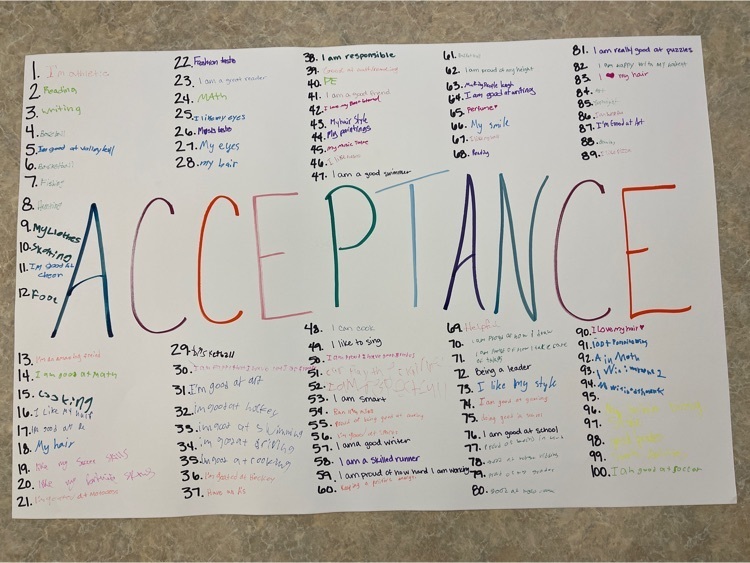 February's SEL Word of the Month is Acceptance. You are enough. "If you do something with acceptance and kindness, you can create a true friendship." Dustin Lance Black

Today is the 100th Day of School! Only 72 more to go... but who's counting?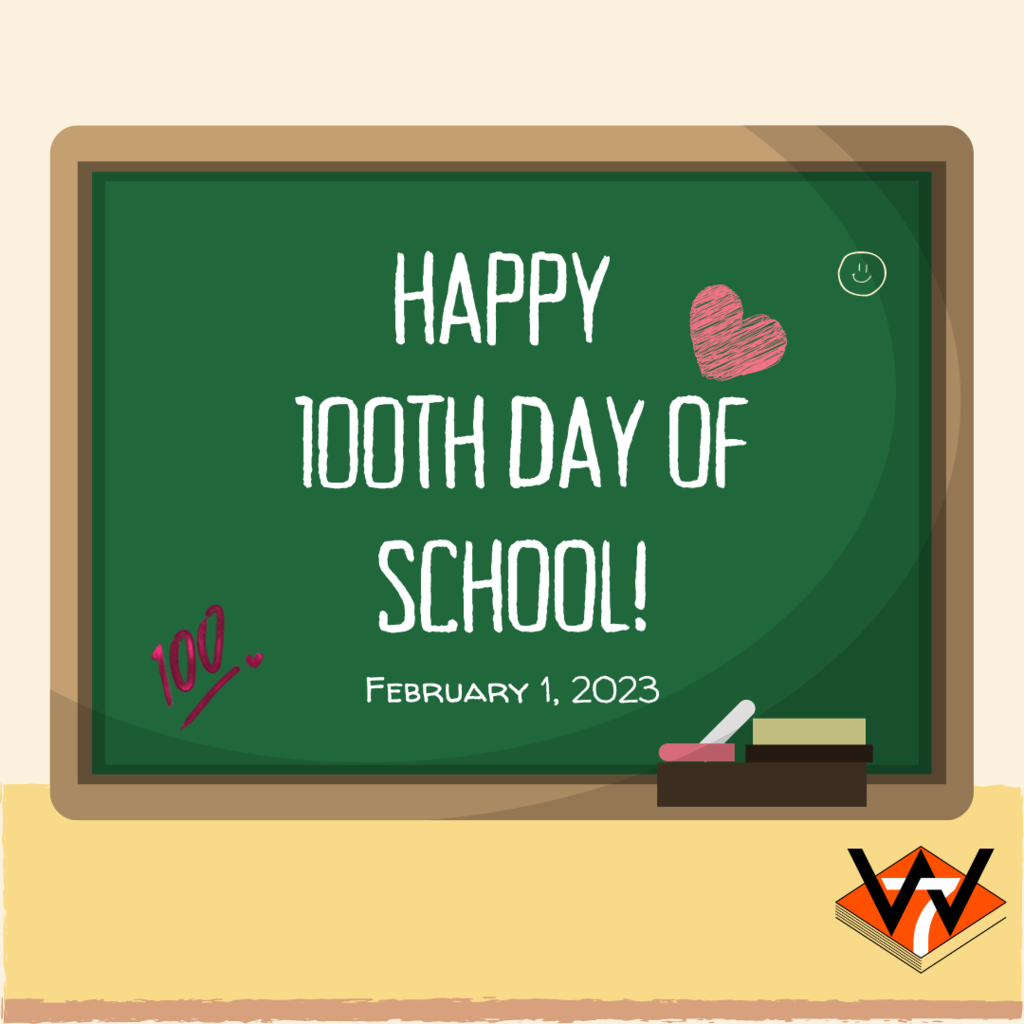 7th grade health classes spent a few weeks studying Body Systems and created these amazing posters to display their new knowledge.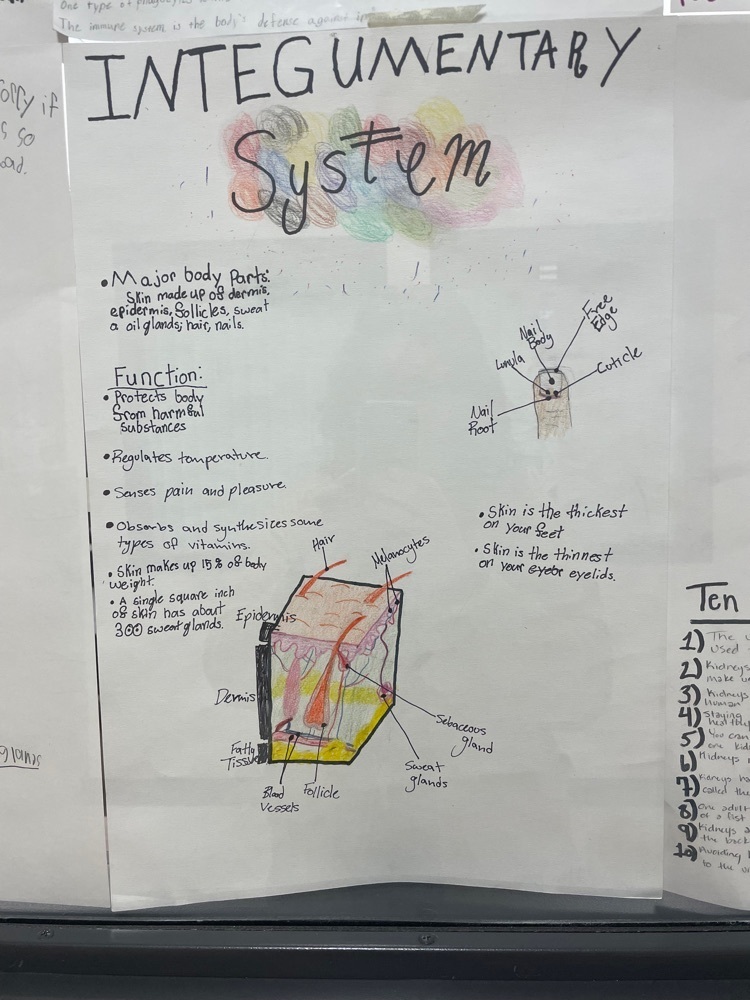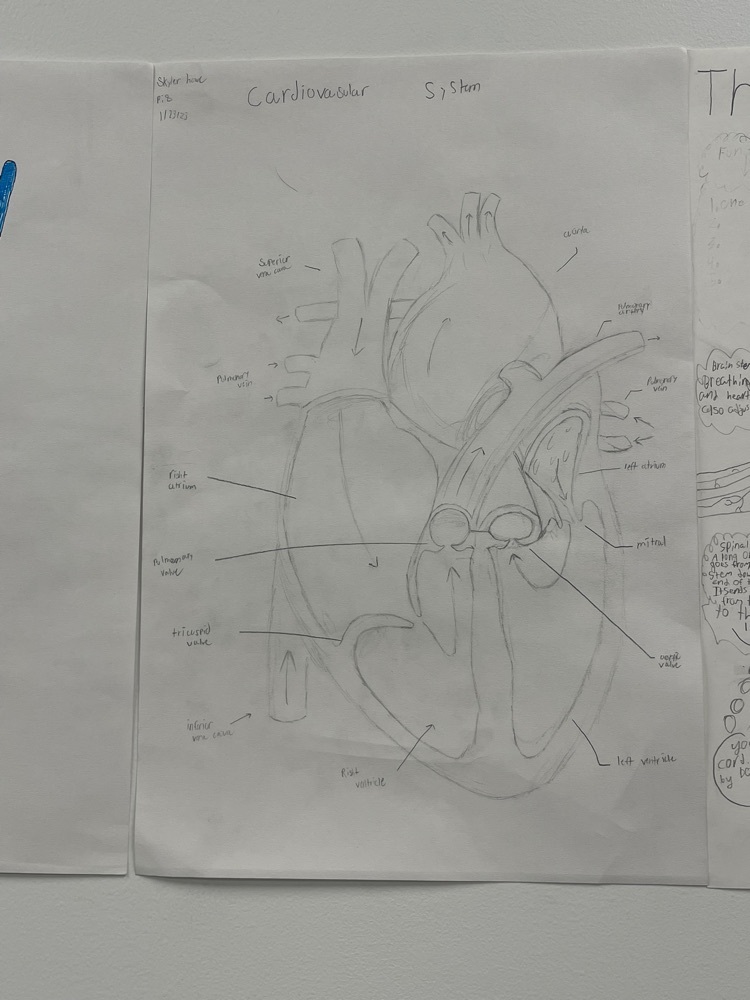 Ms. R. Anderson was voted by her colleagues to be our very first Tireless Teacher for 2023! Ms. Anderson was chosen because her goal each day is to do what's best for each kid no matter how much extra work it creates. She always has a positive attitude and strives to help others see the good around them even when it isn't easy. Congratulations Ms. Anderson; WMS is lucky to have you! Ms. Anderson is pictured here with her sisters.
Huge shout out to Mr. Messner for being our very first Teacher of the Month for 2023! Mr. Messner was chosen by the students because he is "super chill" but also because his belief that all students can continually be successful while working to achieve more is very obvious. Faith in kids is what teaching is all about and Mr. Messner exhibits that every day. Congratulations on being our January Teacher of the Month! WMS is thankful to have you!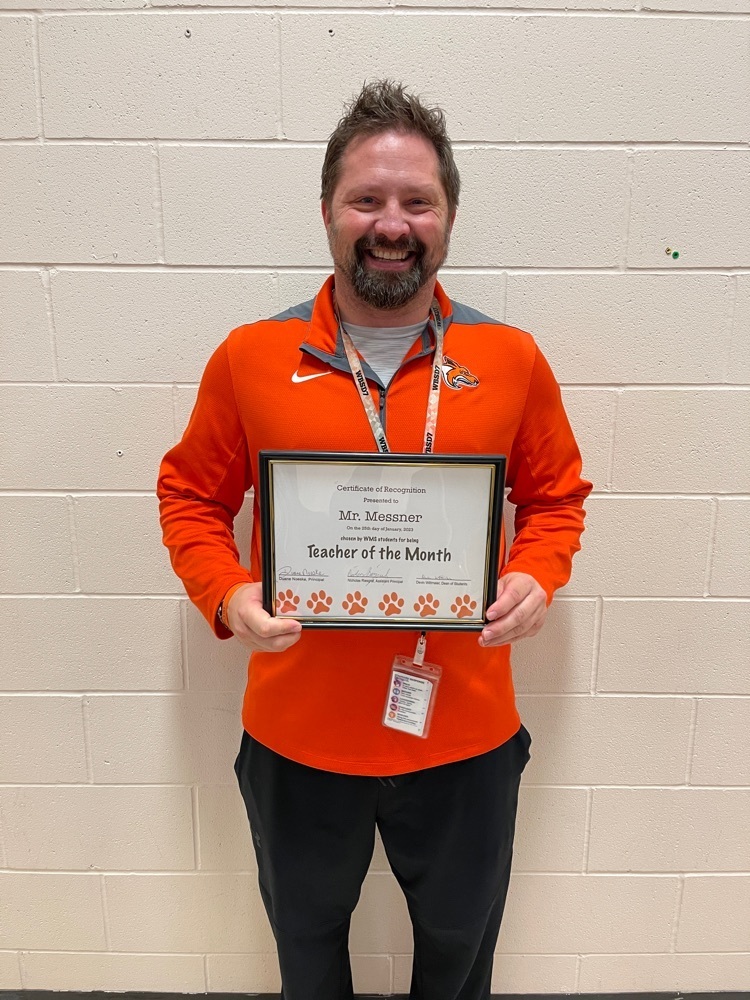 The Williston Basin School District and the Superintendent expect that all concerns be treated with respect. Parents/guardians are often discouraged when they attempt to communicate with central office administrators and school board members and are sent back to building-based officials in order to resolve a problem their child may be experiencing in school. To prevent that frustration, parents can become informed about the "chain of command," or where to begin the communication sequence regarding their problem or concern. Many parent and community questions are easily and completely answered by communicating directly with the educator in charge of the class or program. Each situation should first be addressed at whatever level the initial action was taken, with appeals moving on to the next level in the chain of command. The easiest way to communicate at the building level is via ParentSquare, email, or our Comments & Inquires Form; a phone call is the next preferable way. The easiest way to communicate for specific departments is our Comments and Inquiry form; an email or phone call is the next preferable way. Here at Williston Basin School District #7, we ask that you address any issues in the order as laid out in our Chain of Command process below. To review the page on the website please go to the District page – Menu - Chain of command.
https://www.willistonschools.org/page/chain-of-command


Don't forget to join us TOMORROW 01/13 at 8:15 for Cocoa with Coyotes!!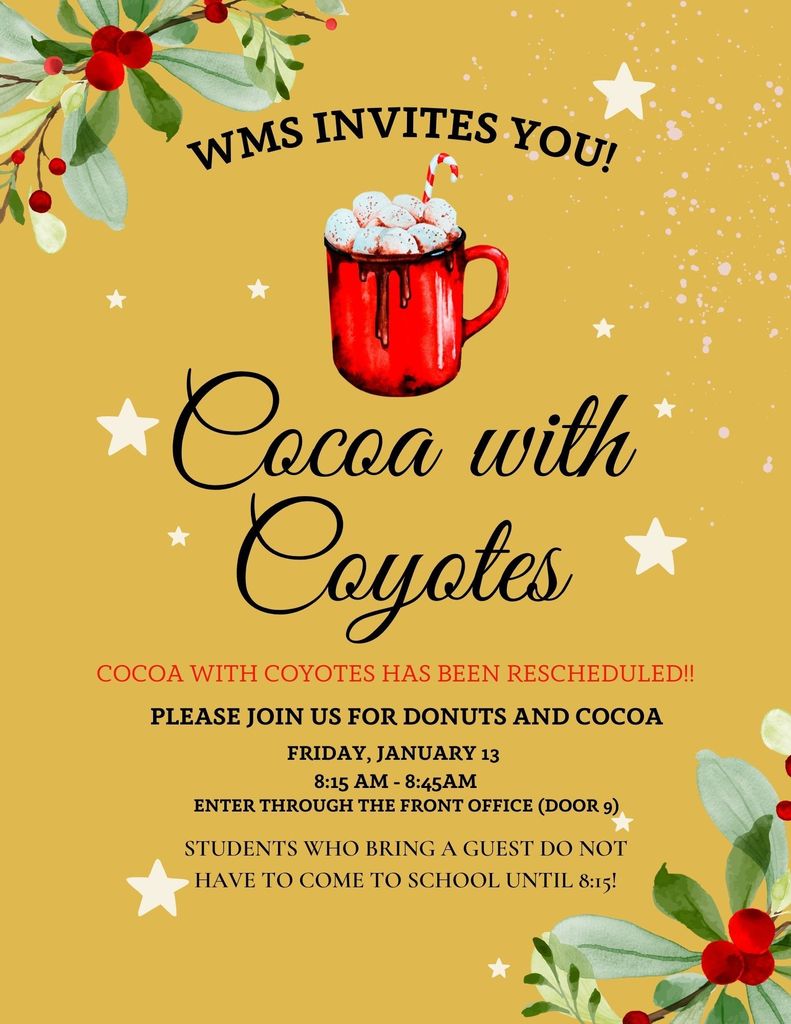 Ms. Napawit's ESL classes worked on their speaking skills at the end of semester 1 by presenting their projects related to the topic of Hurricanes and the Earth. Keep up the great work!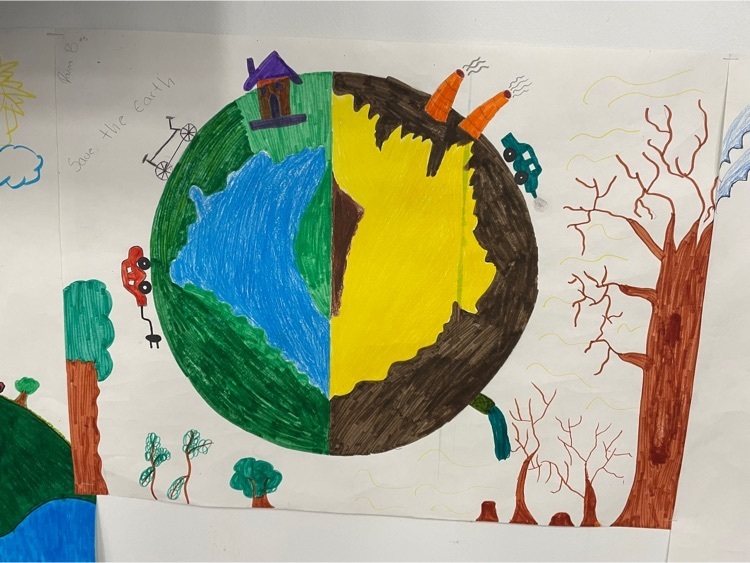 Missouri Ridge lost two of their staff members recently. We wore green today in support of their staff and students as they navigate these tragic losses. WMS stands with you and we hope you find comfort knowing you aren't in this alone. 💚🖤