WMS Choirs performed under the direction of Mrs. Lloyd. The 7/8 choir started and performed 3 songs, followed by 2 songs where they were joined by the Jazz Choir. The show concluded with 2 songs from the Jazz Choir. Great job to all the singers!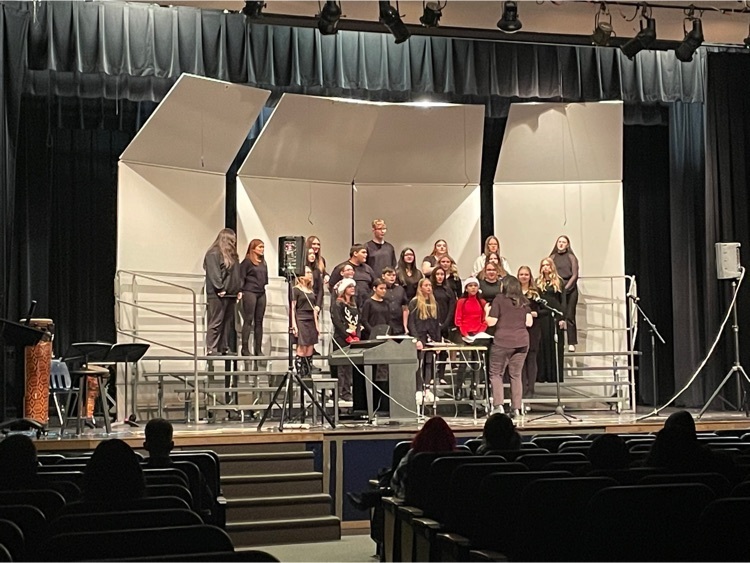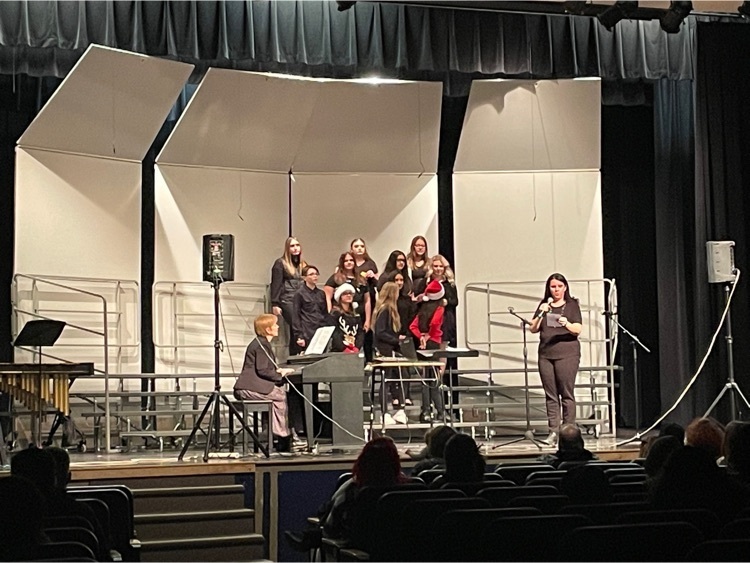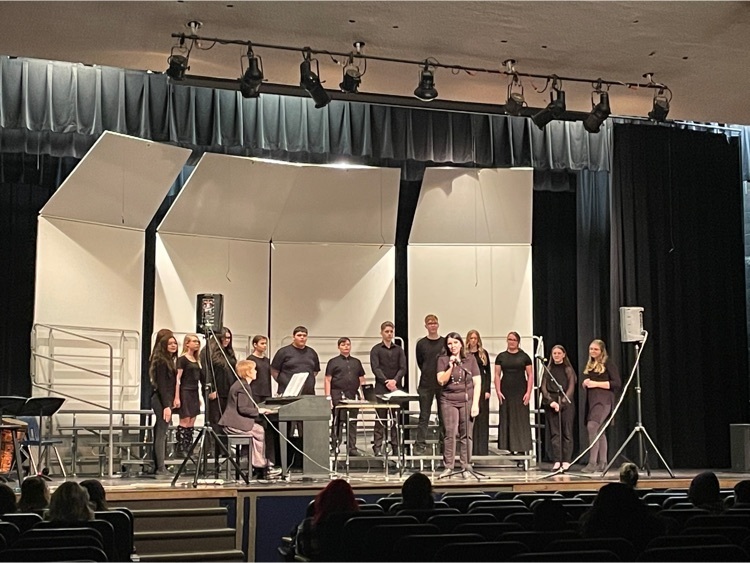 Cocoa with Coyotes has been rescheduled!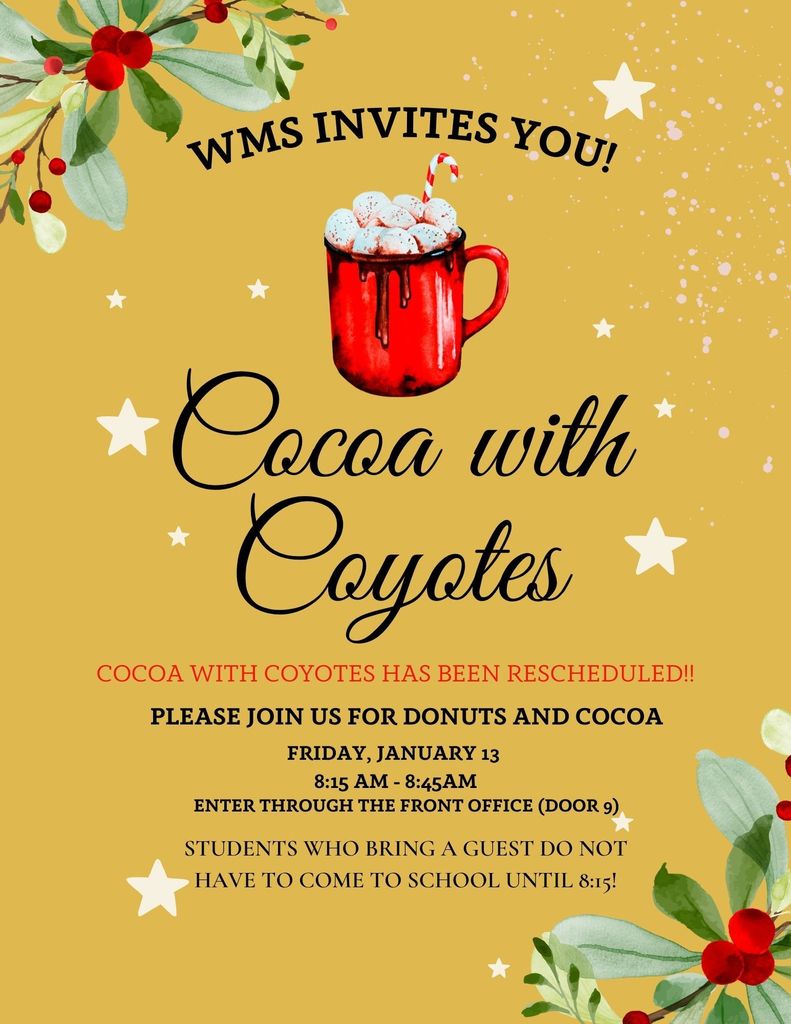 January's SEL Word is: Choice, Choice is the ultimate power. " We must all make the choice between what is right and what is easy." - Professor Dumbledore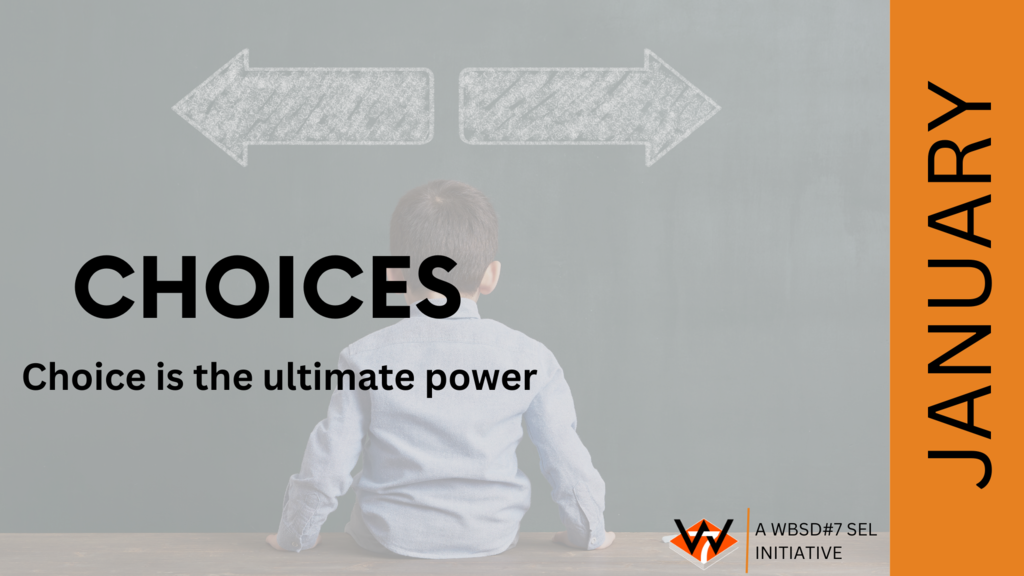 Due to the current and projected weather forecast and the road conditions, all WBSD7 buildings and offices will be closed for the rest of Thursday, 12/22/2022.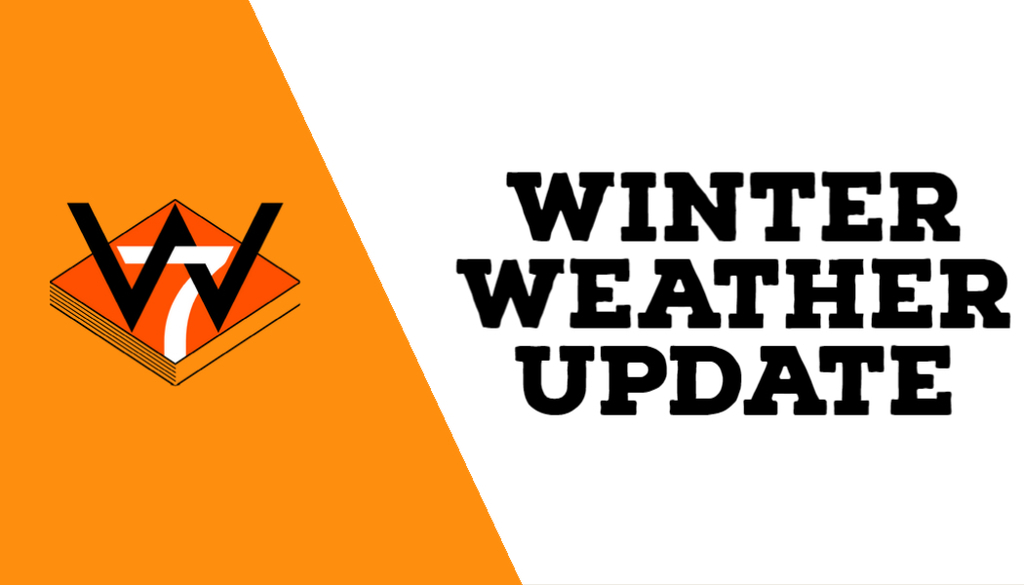 Congratulations to Mr. Murchison for being chosen by the students as December's Teacher of the Month! Students really appreciate Mr. Murchison because he makes the history content interesting and he doesn't rush to move on if students don't understand something. Thank you for your dedication; WMS appreciates you!
Mr. Finders, Ms. Owan, and all the rest of the WMS staff want to wish you a safe, happy, and, above all else, FESTIVE holiday season! See you in 2023!!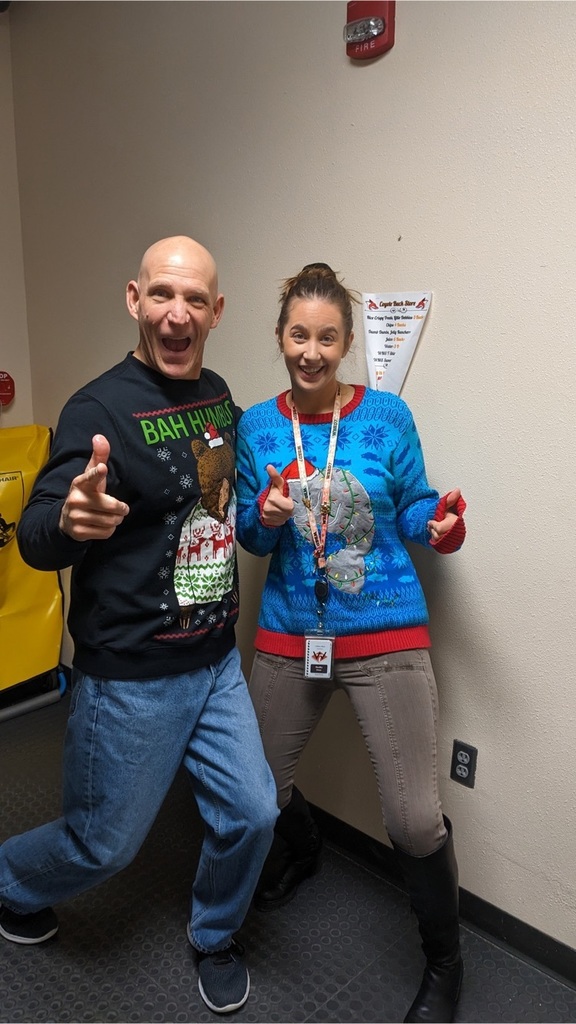 Reminder, there will be no school December 22-January 2 for Winter Break. We hope you all have a wonderful holiday break!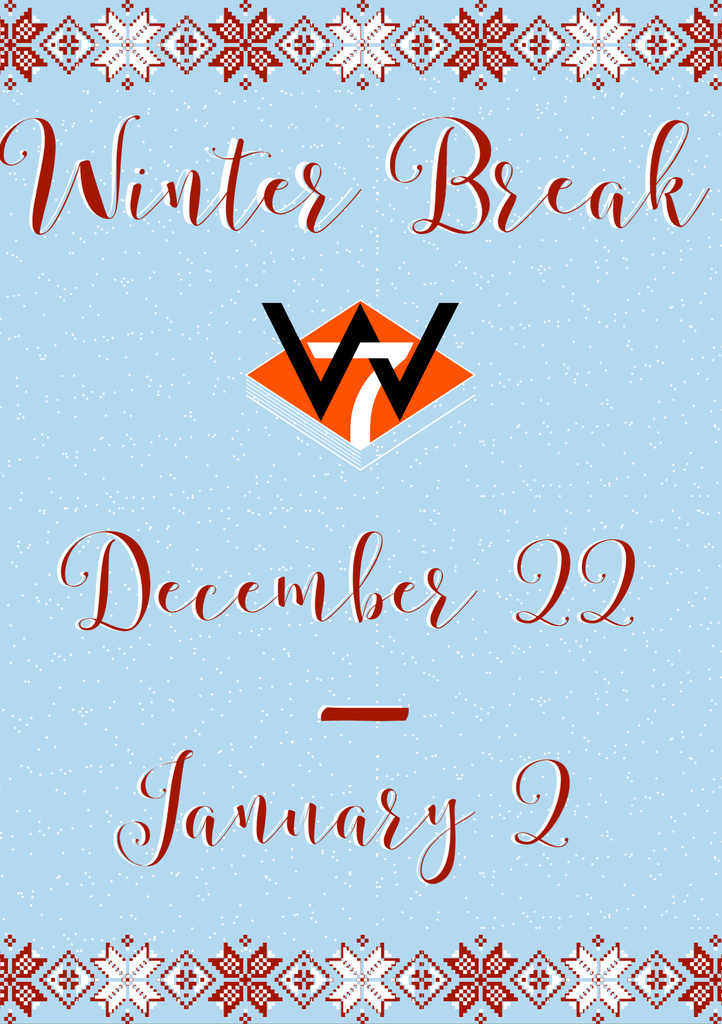 Eleven of our technology and engineering students recently took and passed a national research and development test. Three of our students did exceptionally well! Connor Kirk scored a 97.5%, Faith Quitt scored a 92.5%, and Kevin Occean scored an 85%. Anything above a 70% is a notable achievement. Congratulations to all 11 students who passed this test; WMS is proud of you! Thank you, Mr. Compton, for facilitating this test.
Next week's dress up days at WMS

Please join us December 16th for Cocoa with Coyotes! See flyer for more details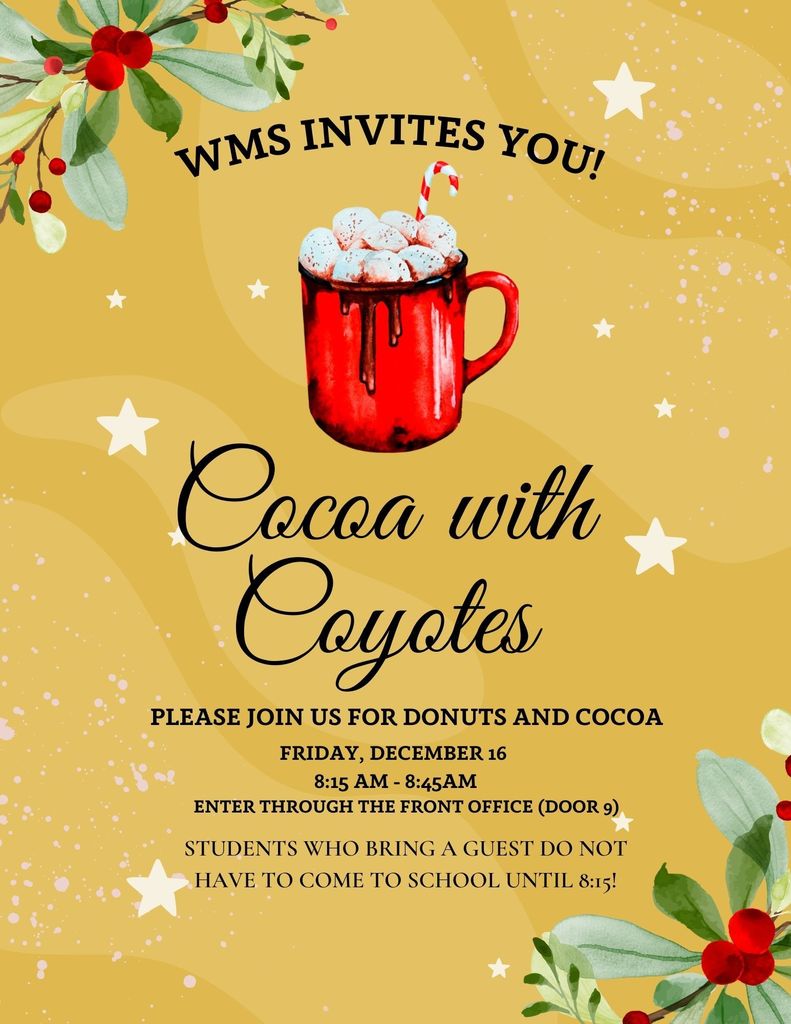 Congratulations to Mr. Miller for being November's Tireless Teacher! Mr. Miller comes to school with a great attitude every day and prepares fun and engaging projects for his students. WMS appreciates you!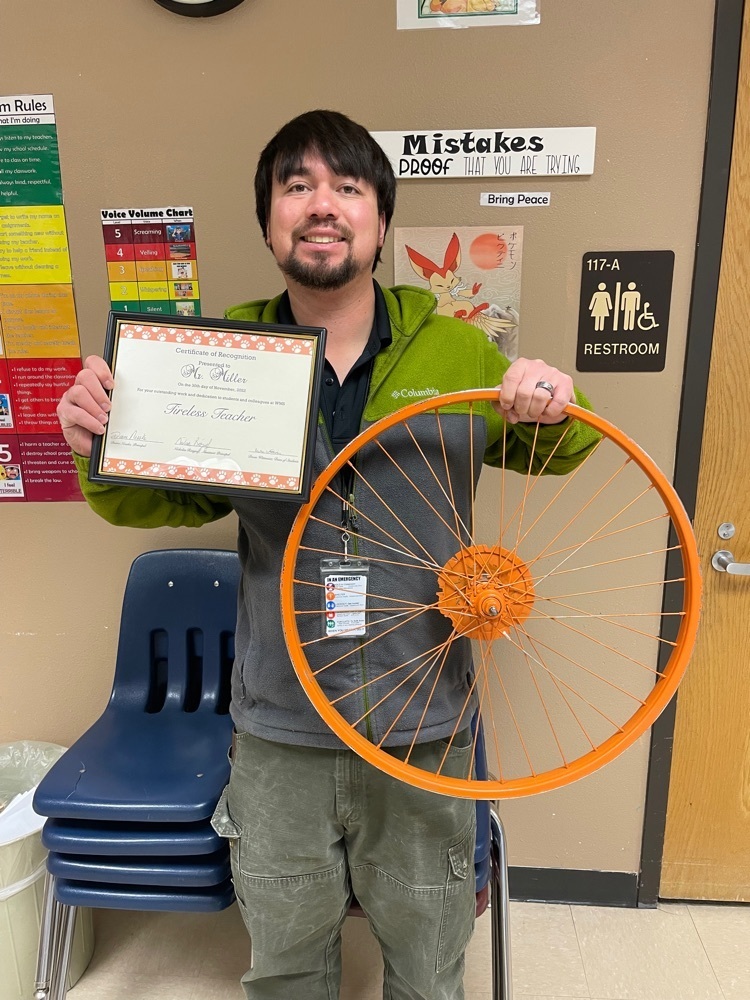 Mrs. Wilcox's 7th grade math class had a GLOWING experience solving two step equations!
Congratulations to Ms. Rax who was voted November's Teacher of the Month by the students at Williston Middle School! They enjoy learning in her classroom because she is a great listener and loves to laugh. WMS appreciates you!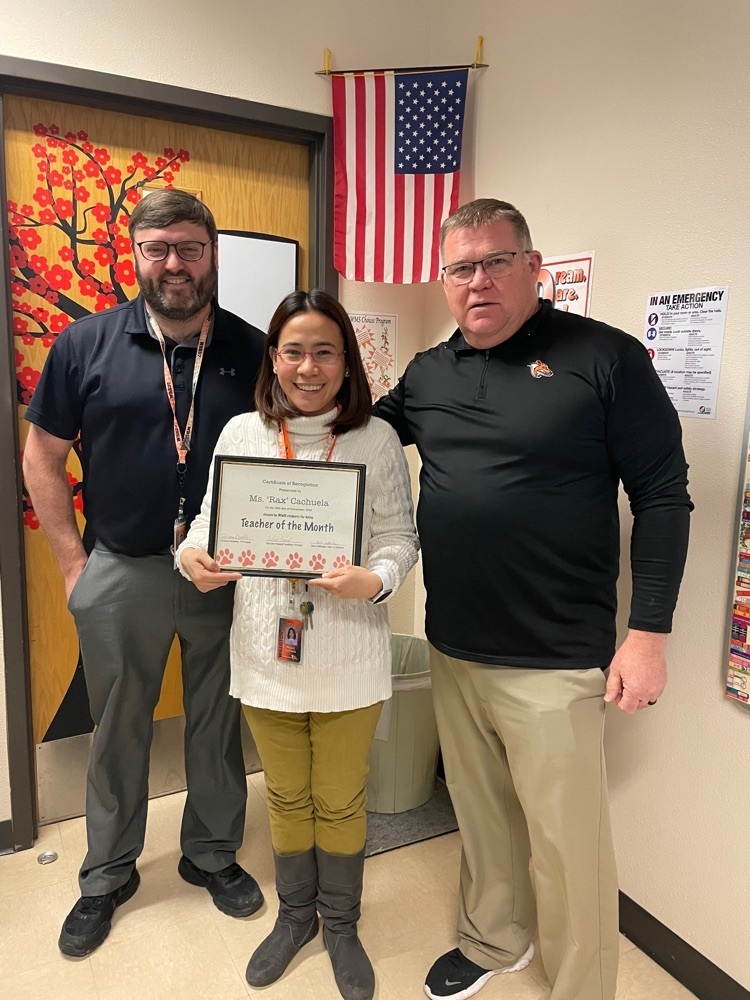 December's SEL Word is: ASPIRE The meaning of ASPIRE is to seek to attain or accomplish a particular goal (Mirriam-Webster). What have you accomplished this year?

Mrs. Buck and her students spent time today talking about all the things they are grateful for! Many of the answers included teachers, friends, food, family, sports, and sleep! We hope you get to enjoy many of these things over this beautiful Thanksgiving weekend and come back rejuvenated and ready to take on the last few weeks of semester 1!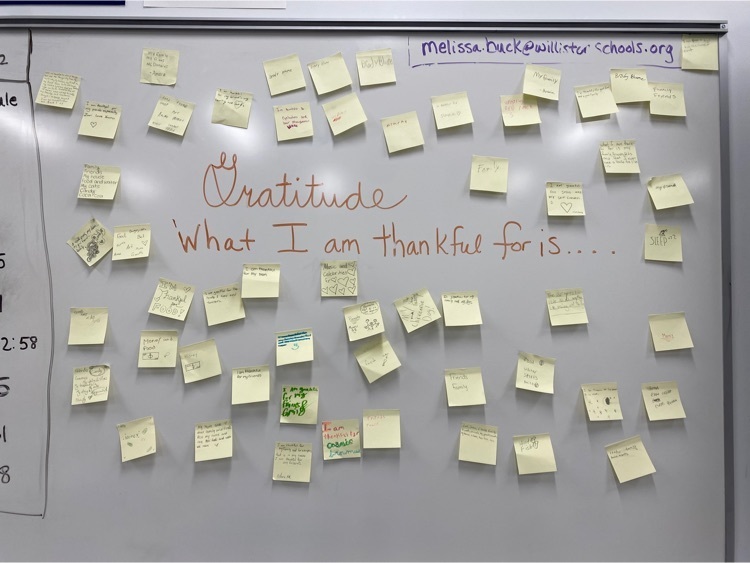 Williston Middle School musicians are performing at the Veteran's Day ceremony today at the New Armory. Both band and choir students are participating in the event. It is an honor for our students to be included in this event. The band is directed by Mr. Tyler Heser with assistance from Mr. Bisbee and Mrs. Stepan. The choir is directed by Mrs. Dominique Lloyd.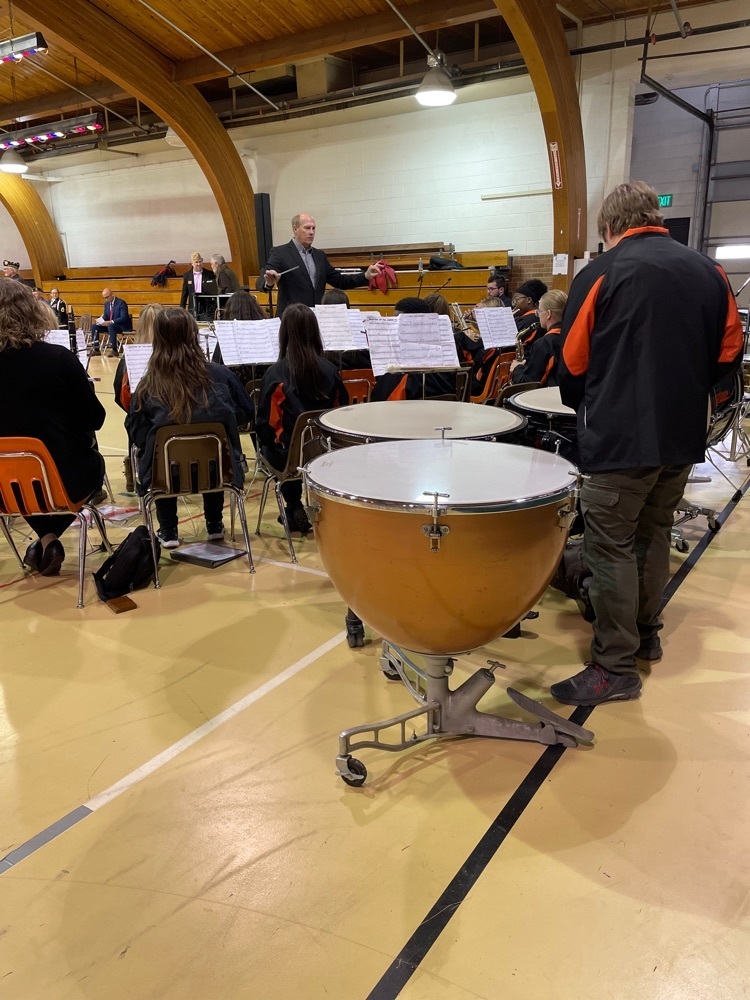 Today especially, we want to thank our veterans for their service. We are very grateful for all those who have served and the families who stand with them. Thank you to Lisa Webb, George Anthony Smith, and Lamar Murchison who volunteered their time for a special project at WMS this week to help educate our students on what it means to be a vet. Happy Veteran's Day.
The PE classes are bowling this week! Fun has been had by all!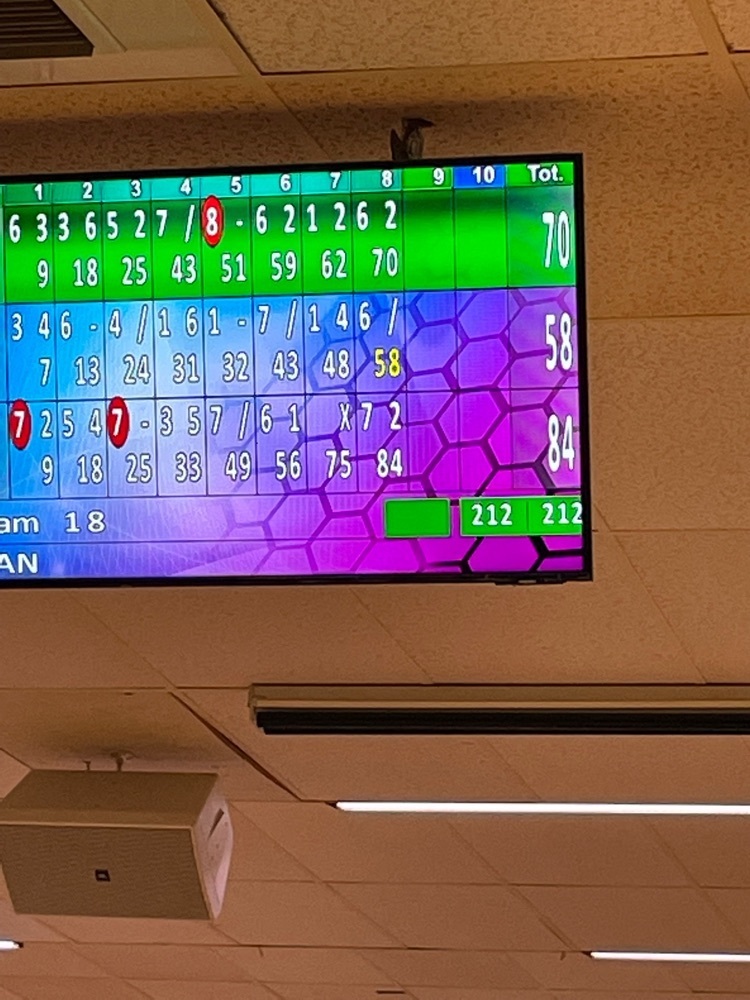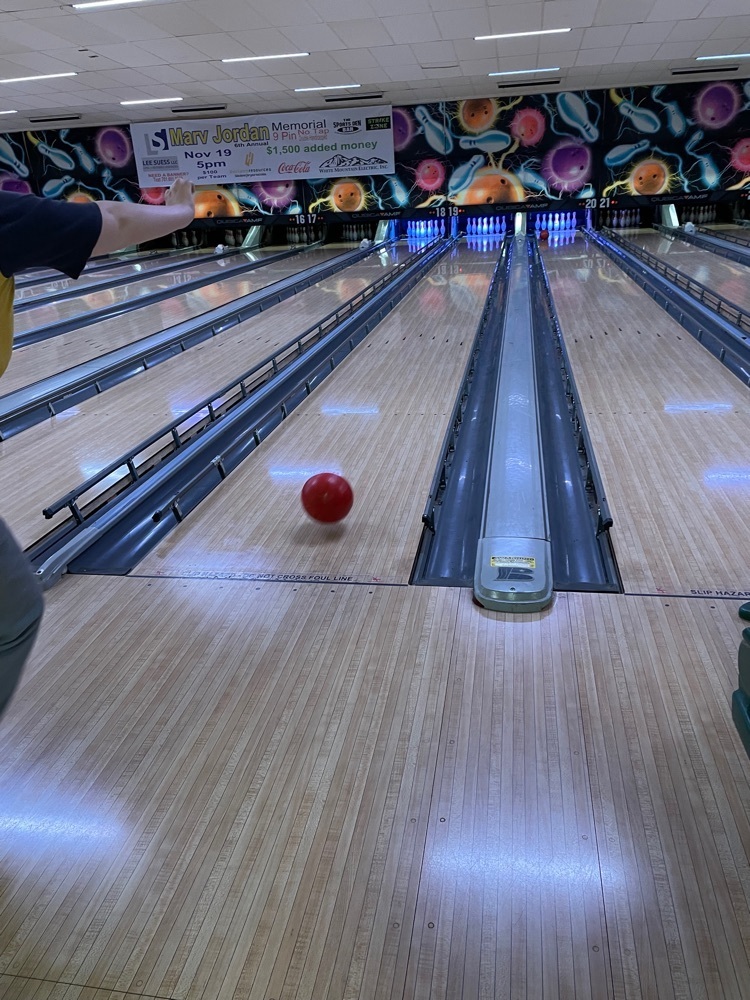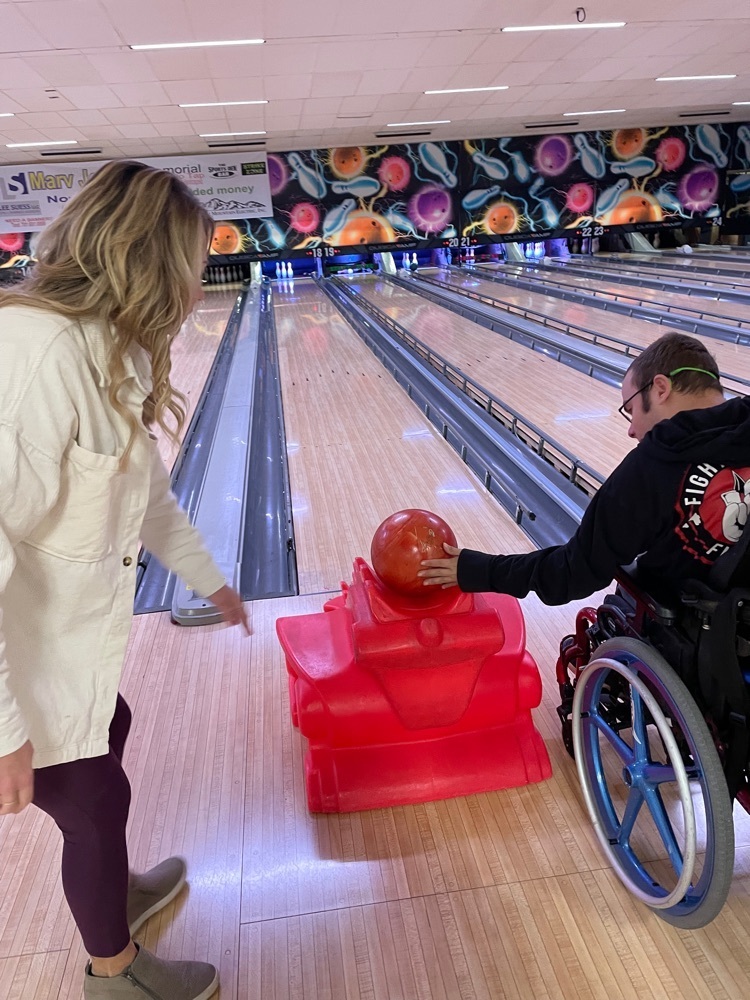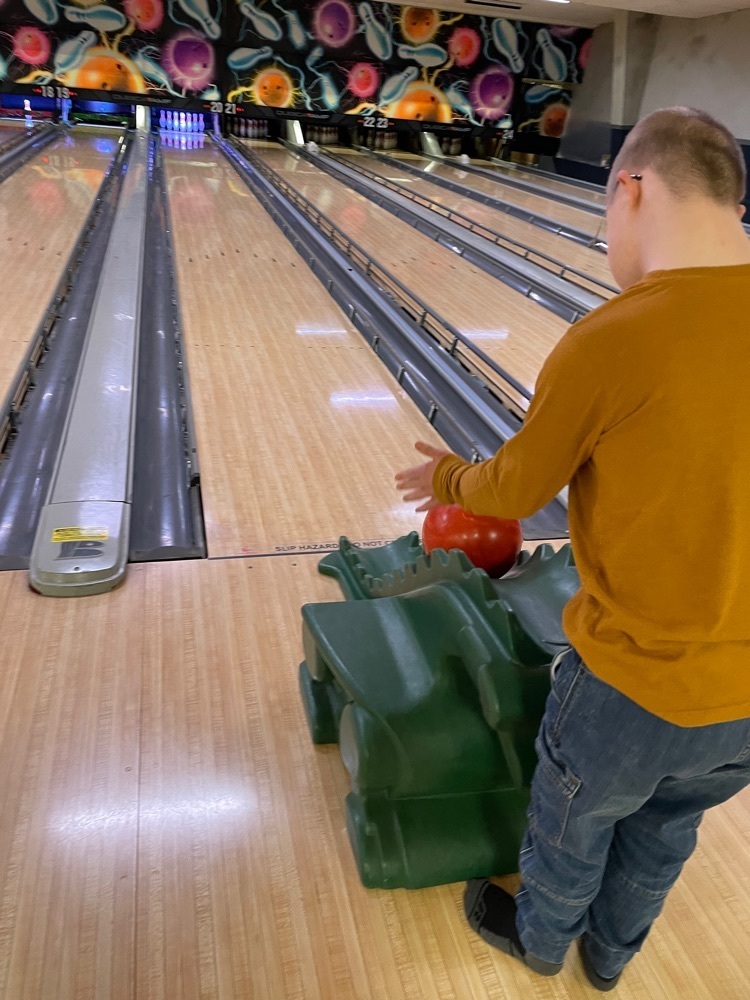 One of the ways Williston Middle School is honoring veterans this week is by talking about the significance of poppies and the military. Students are watching an informational video from the History Channel, watching a children's choir's performance of In Flanders Fields, and coloring their own poppies. Students have the option to dedicate their poppies to friends and family who have served or are currently serving in the military.

All Williston Basin School District #7 Schools and Offices will be closed on Friday, November 11th in observance of Veterans Day. Thank you to all who have served.