WMS Girls Basketball against Jim Hill. The Coyotes play tough defense!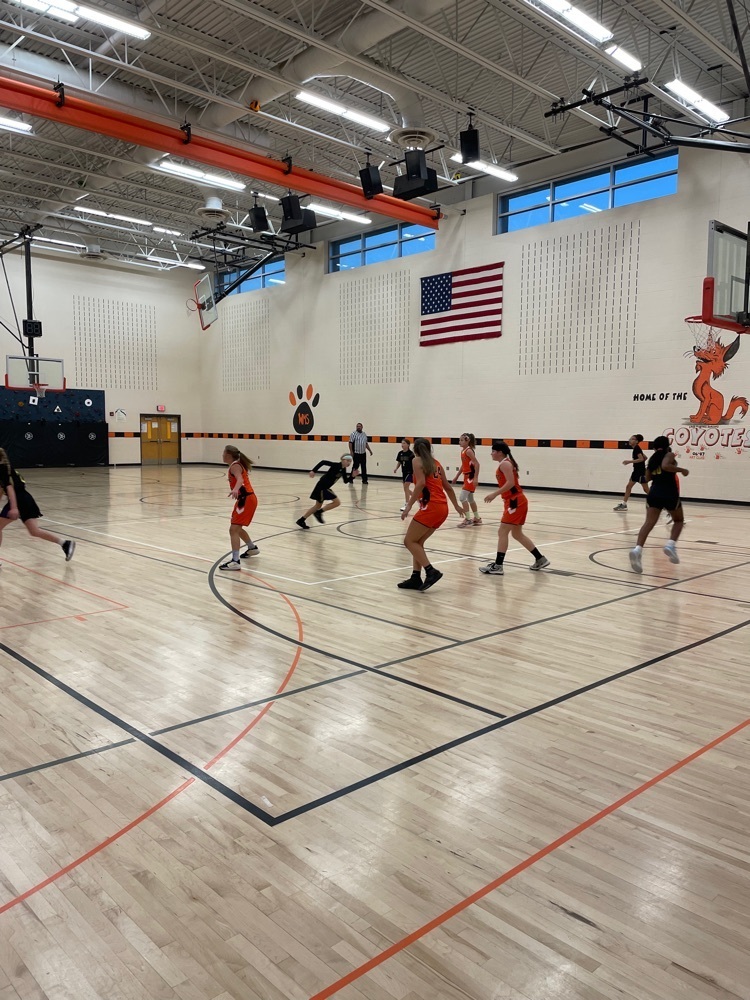 Sarah Anderson with Kaleidoscope Behavioral Health came to Ms. Anderson's 7th grade health classes today to answer questions about mental health, explain how therapy works, and the schooling it takes to become a therapist. Every student in 7th grade health got a #NotToday shirt sponsored by the behavioral health therapists in our community. Thank you for visiting and helping educate our kids!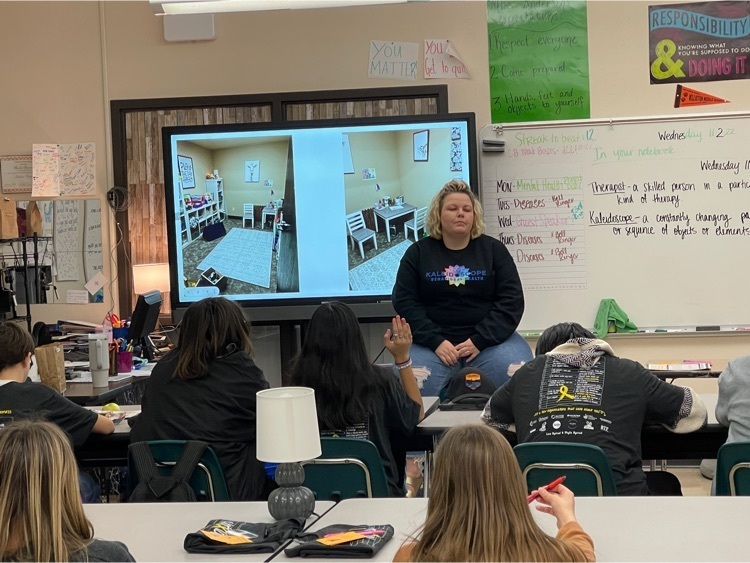 Williston Middle School students tied red ribbons along the fence in honor of Red Ribbon Week.
Mrs. Anderson's WINN class spent some time this week reflecting together about what compassion and empathy truly mean and how one can have a compassionate attitude. As a kinesthetic addition to the discussion, they painted pumpkins while they were talking.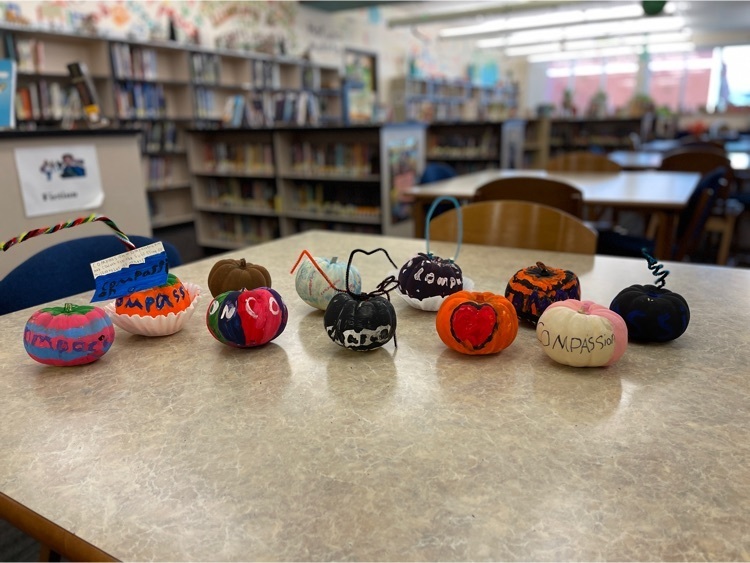 Our October 2022 Teacher of the Month is Mr. Westphal! He was chosen by the students because he is funny, kind, relatable, always answers questions, loves to crack jokes, and makes learning fun.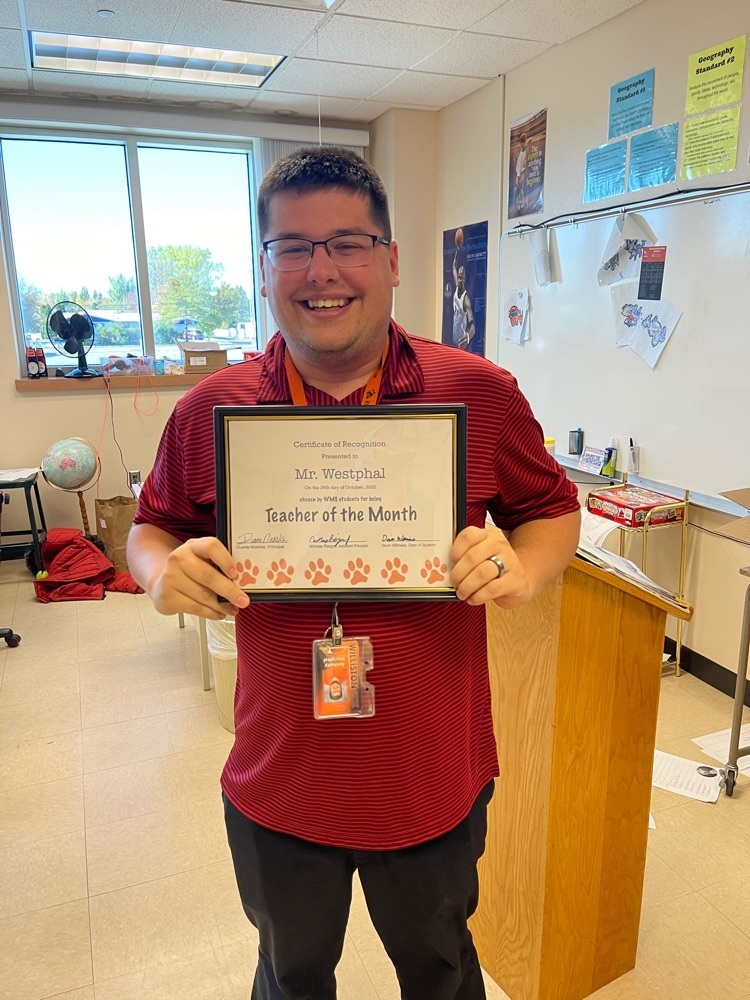 Robotics creations!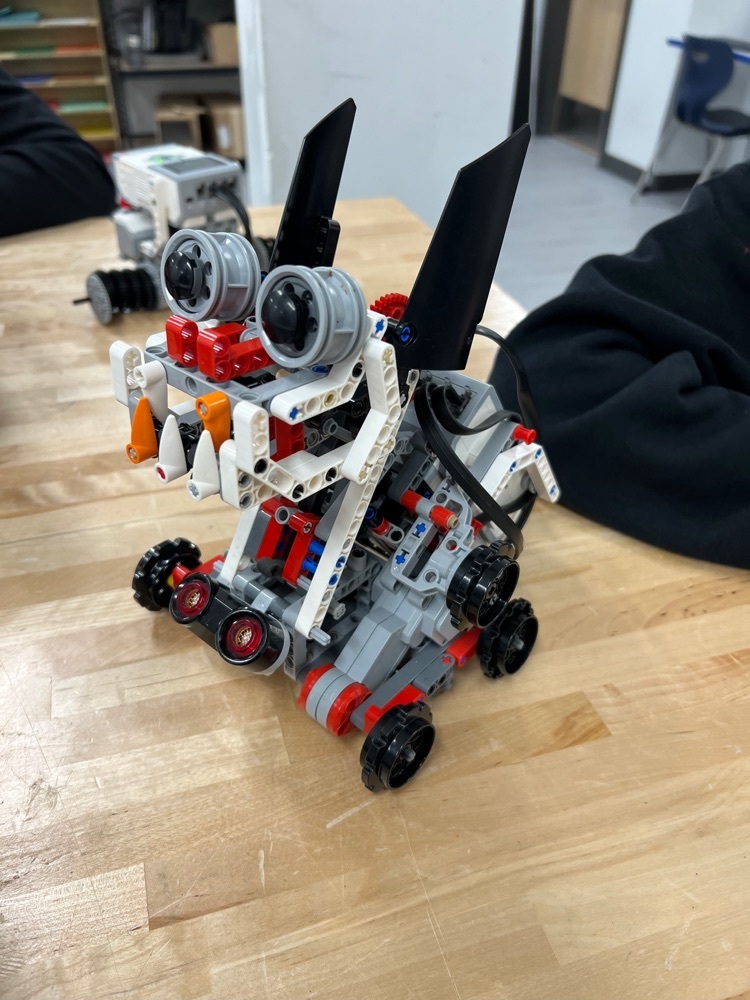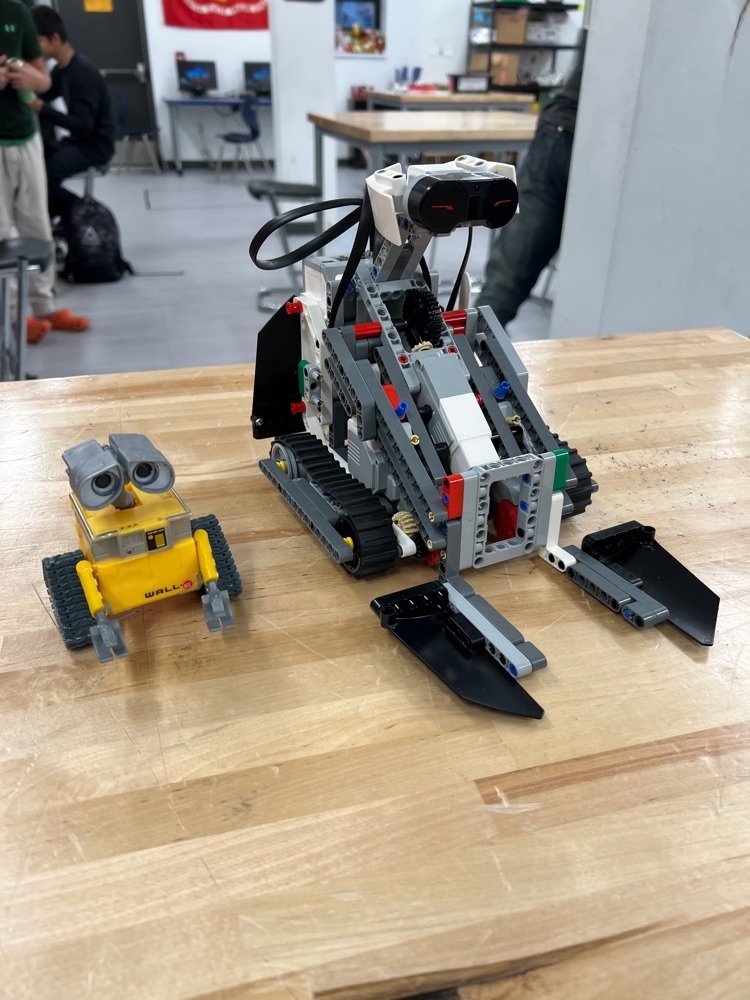 Today is a GREAT DAY to be a coyote!!! We are so proud of our cross country athletes who dominated at state in Jamestown today. Both teams are coming home with first place titles!!!
Williston Middle School staff spent today working on team building activities. We danced, created movie trailers, stacked blocks, painted (and repainted) canvases all in the name of collaboration and working towards implementing positive changes for our students.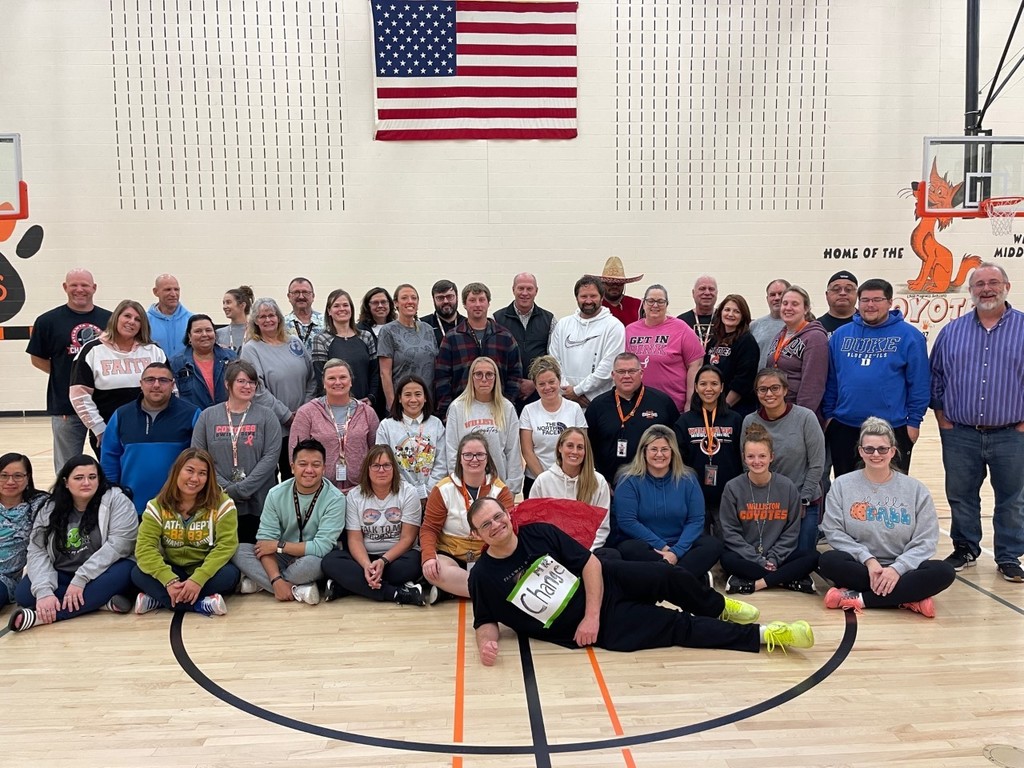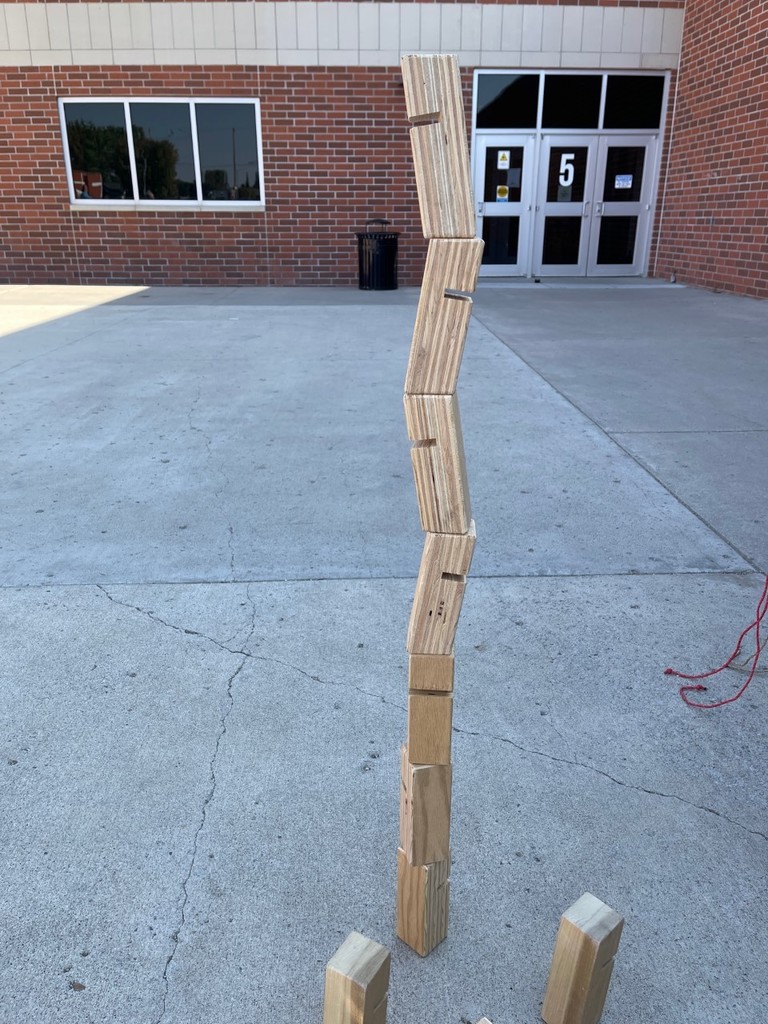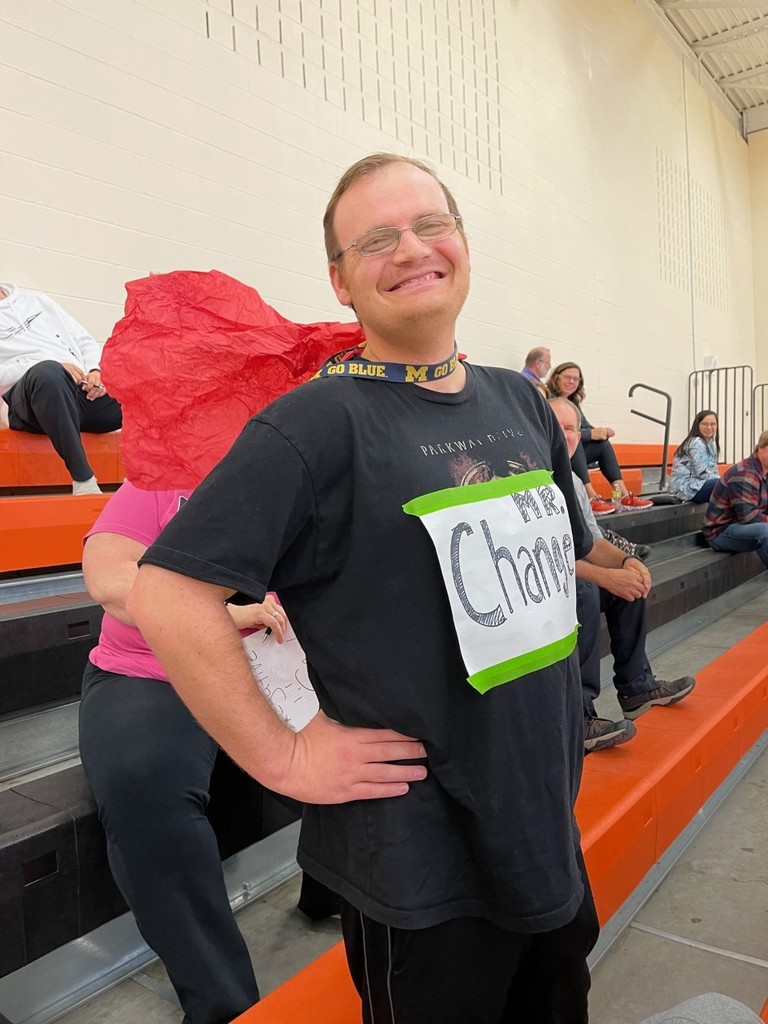 WMS is hosting a spooky story and a spooky art contest. Entries are due on 10/28. Please see Mrs. Pugliese if you have questions about your spooky story or Mrs. Wittmaier if you have questions about your spooky art.
We hope to see you at the fall dance!

Over the last month the Coyote Design students have been working hard to complete the staff shirts. They turned out awesome and staff can't wait to wear their custom designed shirts!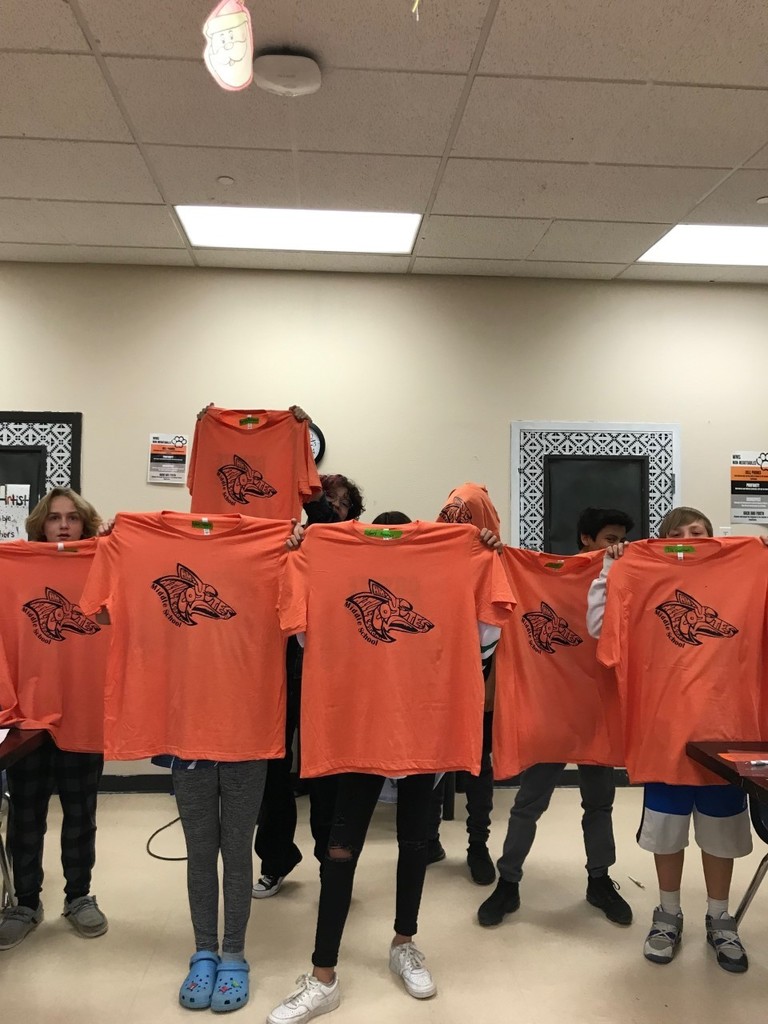 Art Club students painted pumpkin ceramics at the last meeting!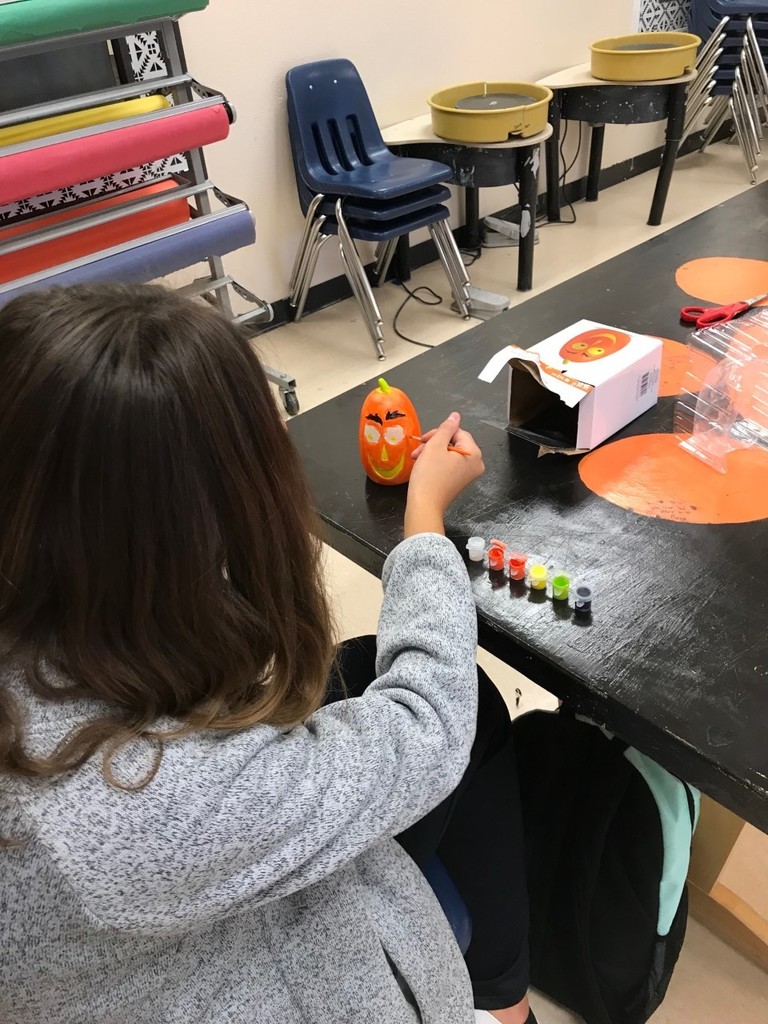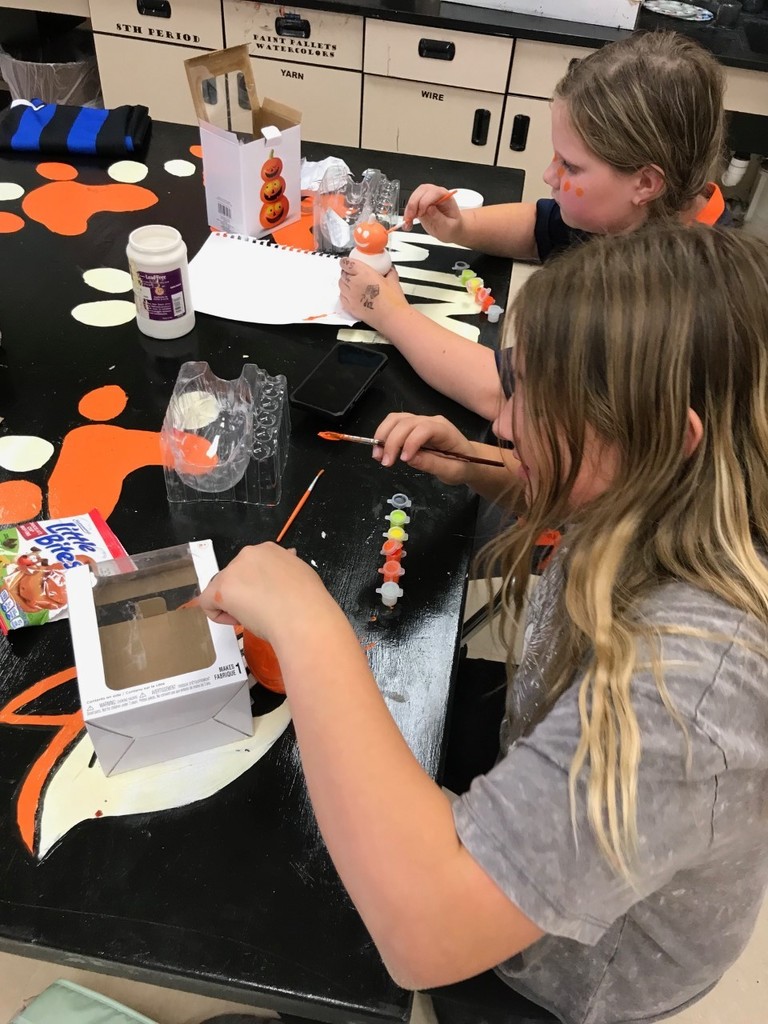 We are so proud of our band students and the wonderful job they did in the parade!
We have had a GREAT week celebrating Homecoming the week. Pictures are our admin, Mr. Wittmaier, Mr. Noeske, and Mr. Riesgraf who have joined in the fun this week. Most of us did Twin Day on Tuesday, but they are rocking the twin theme today. Students have enjoyed the week and all the fun, but Orange and Black dress up day is always the best! We ended our day with our talented band students marching the halls under the direction of Mr. Heser and Mr. Askim. See you at the parade! GOOOOOO Coyotes!!!!!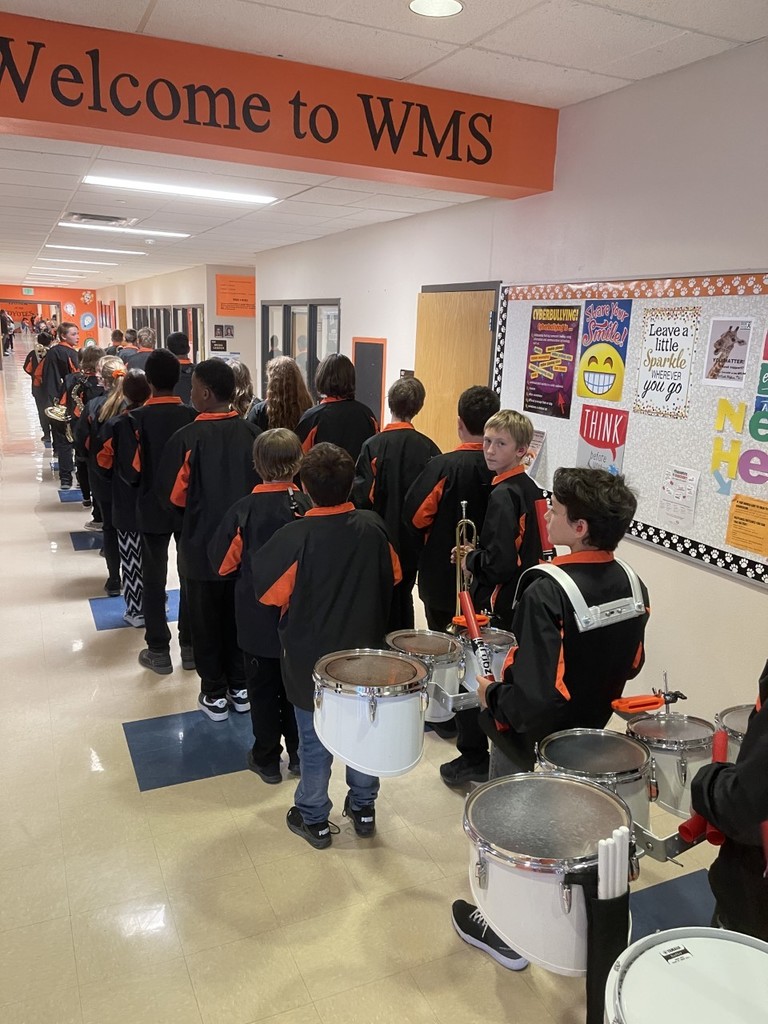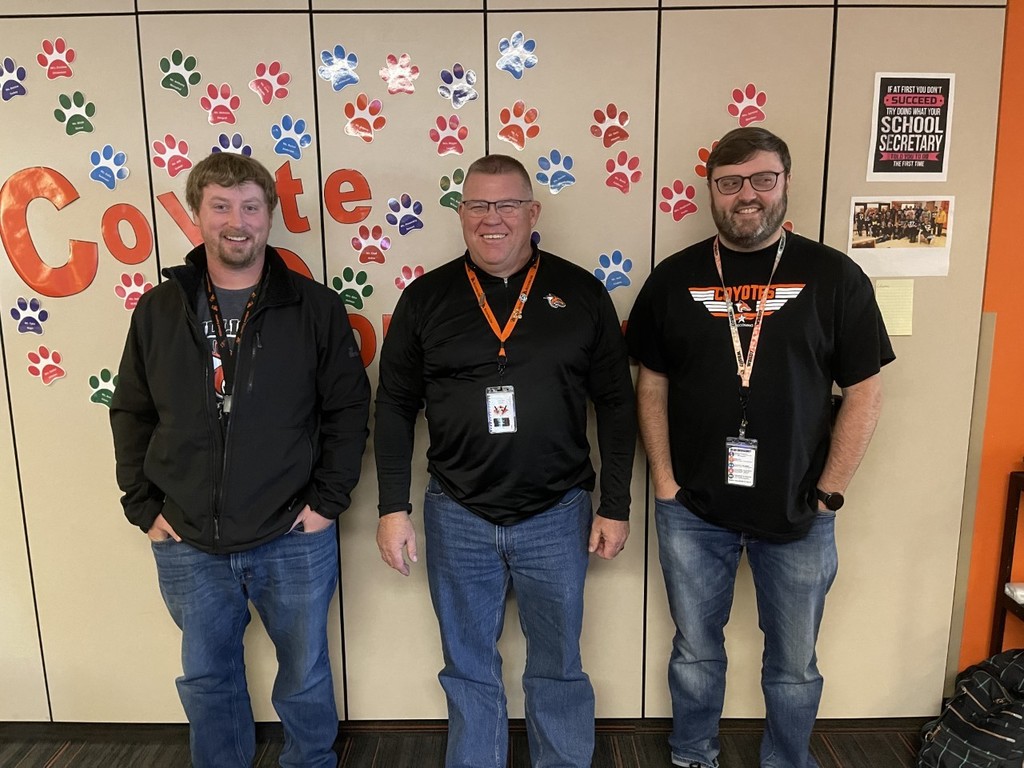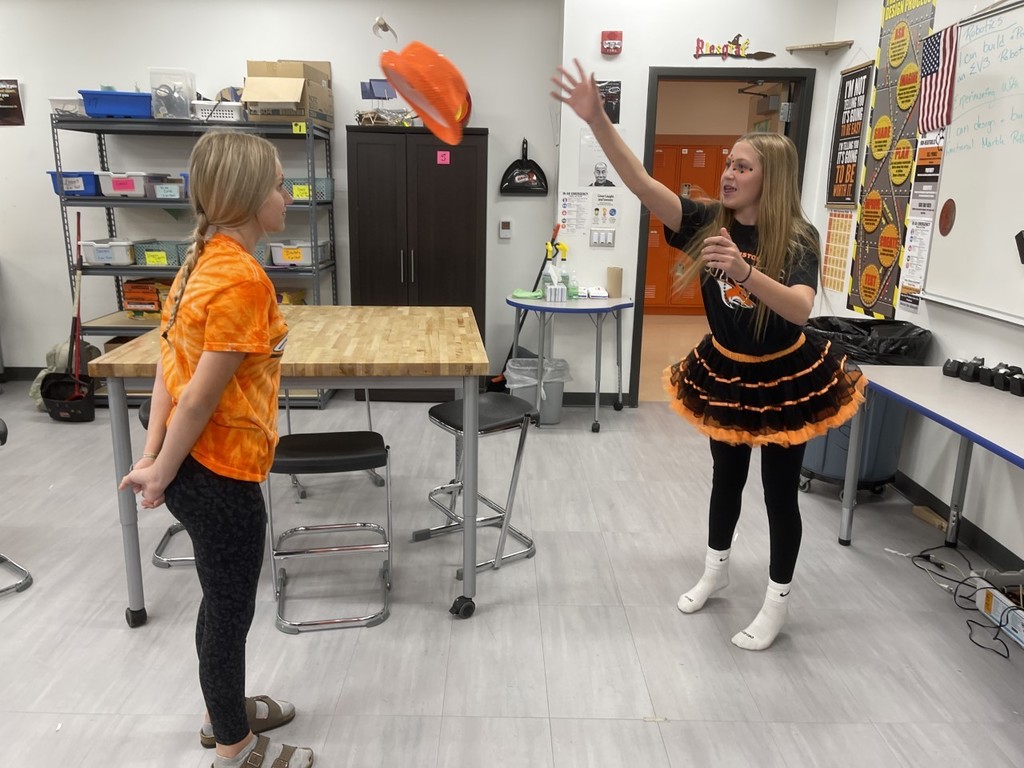 Dress Up Days for WMS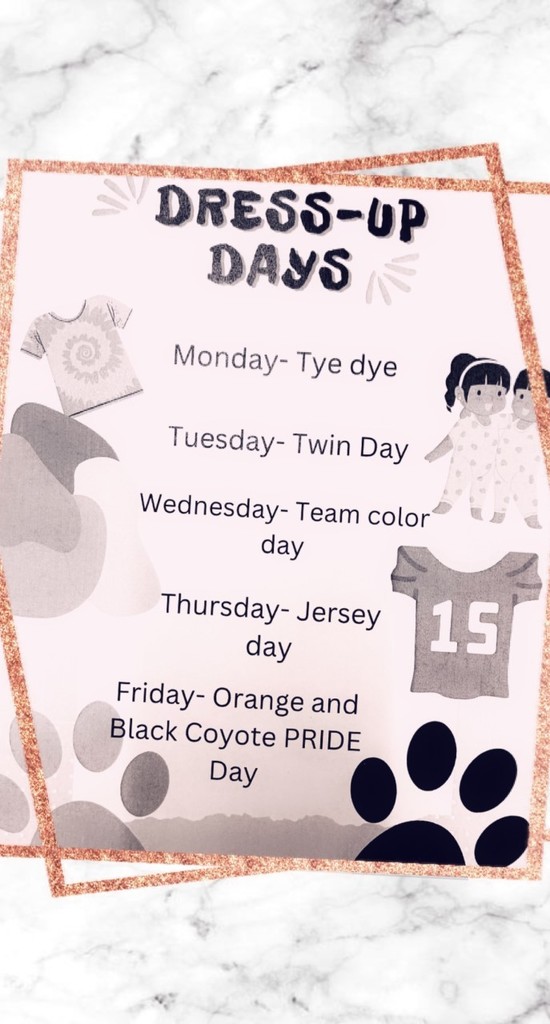 WBSD7 Food Drive! We are having a district-wide food drive next week! Please consider donating shelf-stable items such as canned fruits, canned veggies, macaroni and cheese, ramen noodles, peanut butter, instant oatmeal packs, cereal, breakfast bars, pop-tarts, Hamburger Helper, canned chicken, soup, instant mashed potatoes, etc. along with personal hygiene items. You can drop off your donations at any of our schools' main offices.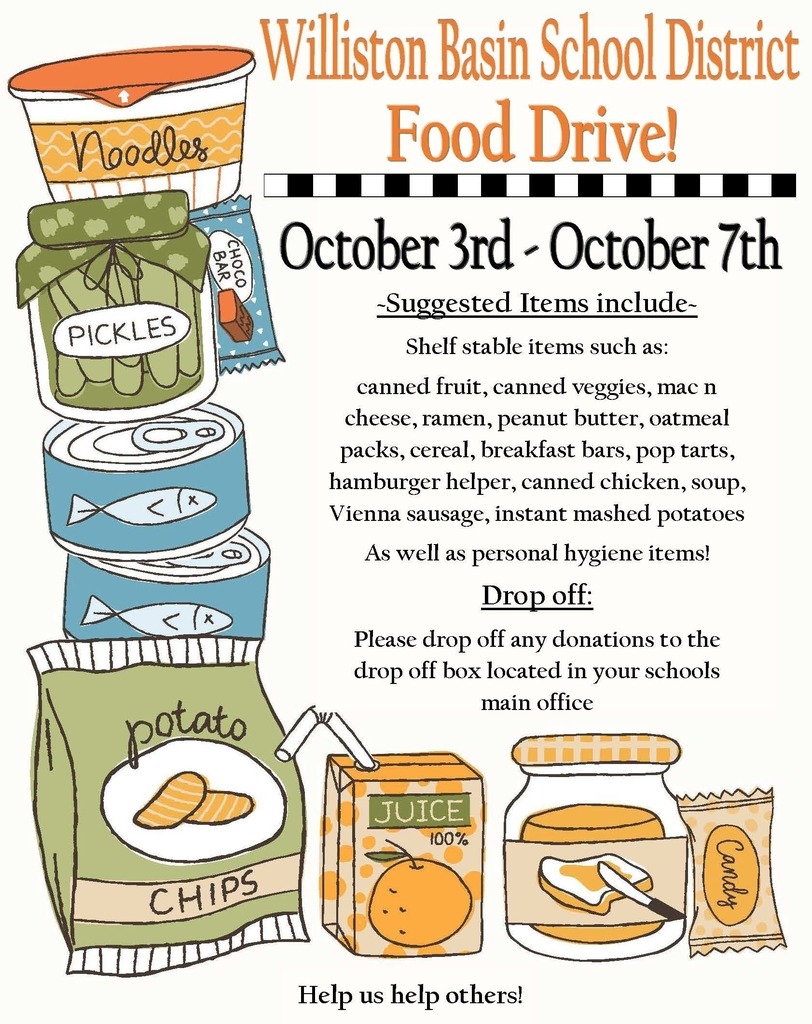 WMS 7th grade map project. Students demonstrate their knowledge of parts of a map.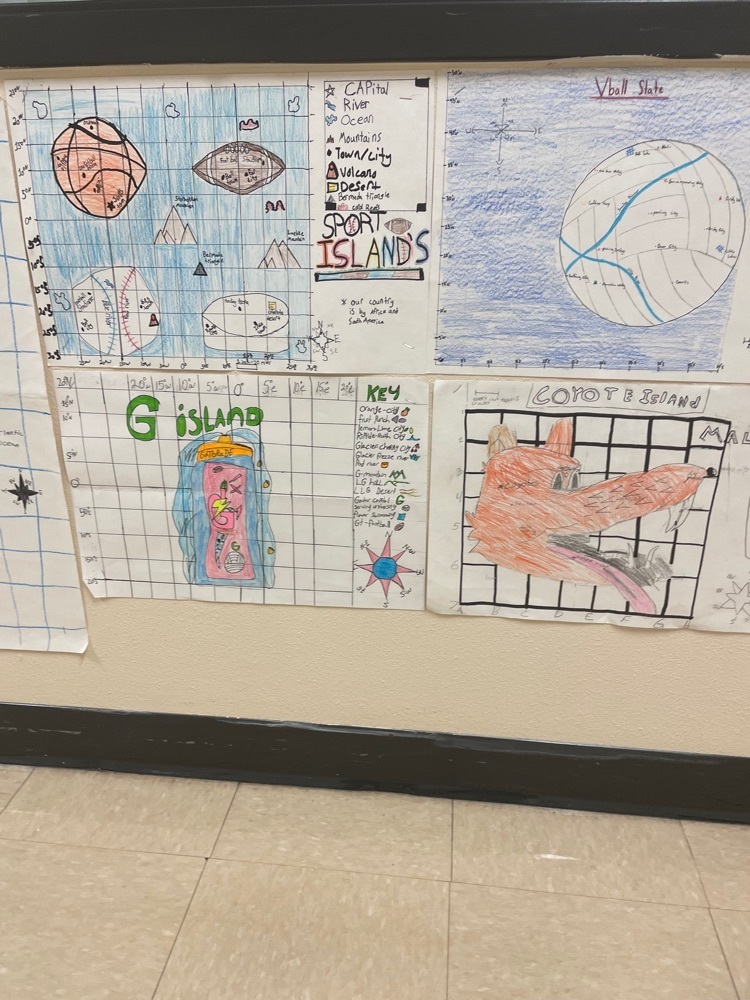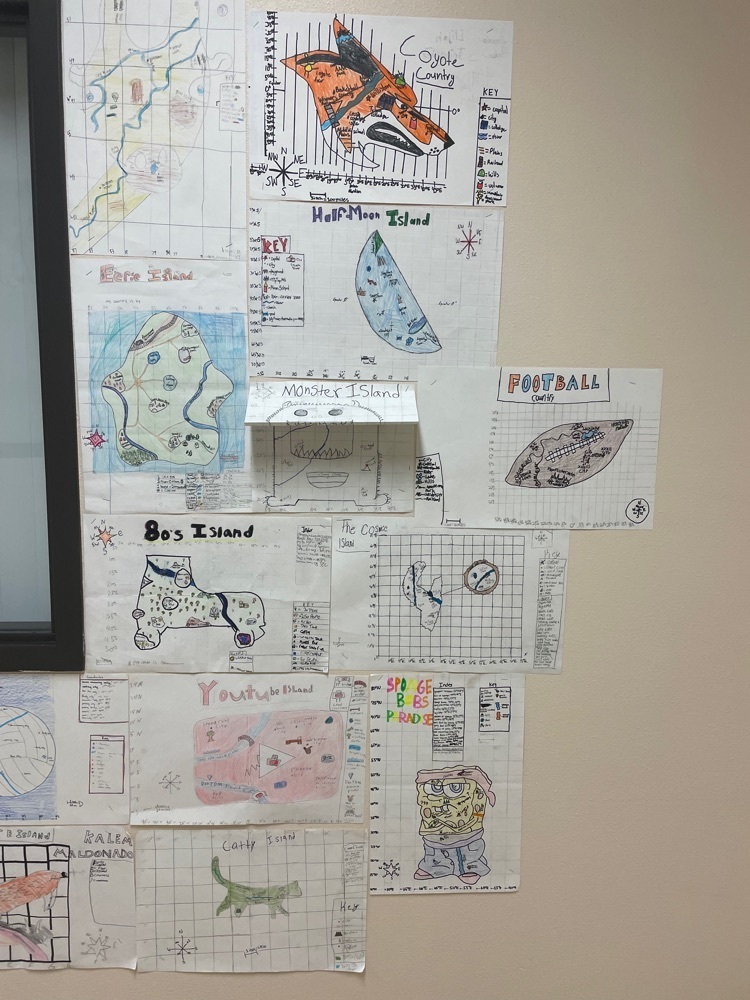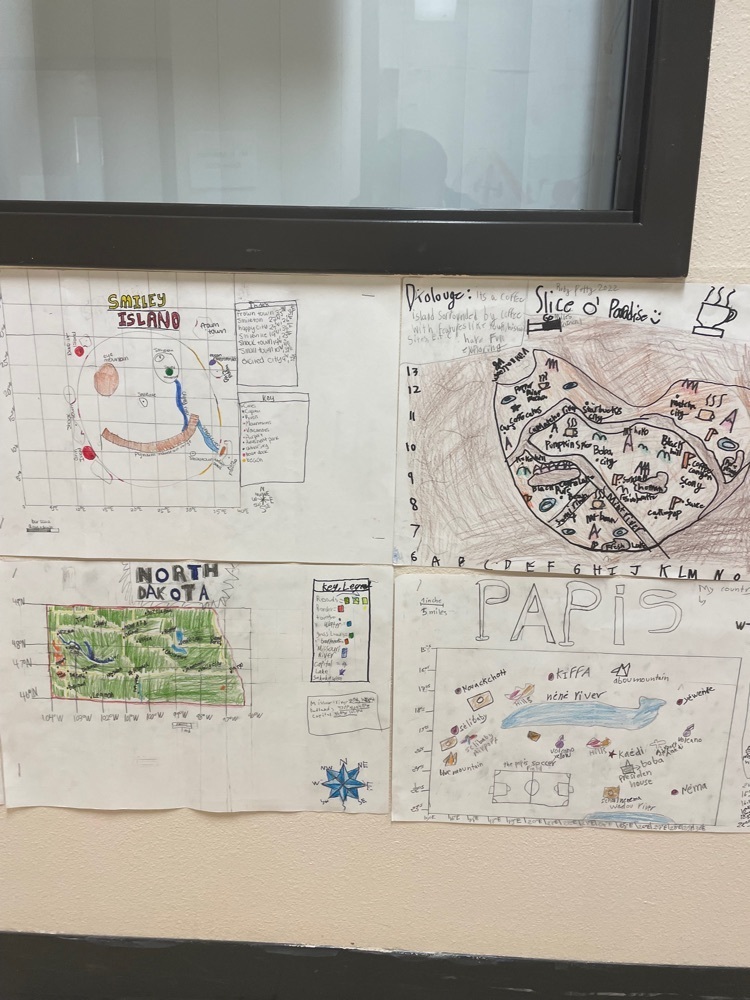 SRO McClellan is roaming the halls today helping keep WMS safe. He popped in the library for a quick snack. We are thankful for our resource officers on campus!

Students in Mrs. Wittmaier's Adaptive Art class made Sea Turtles today!